News
Team Ninja Bids Farewell to Dead or Alive 5
The studio will no longer continue to work on the game.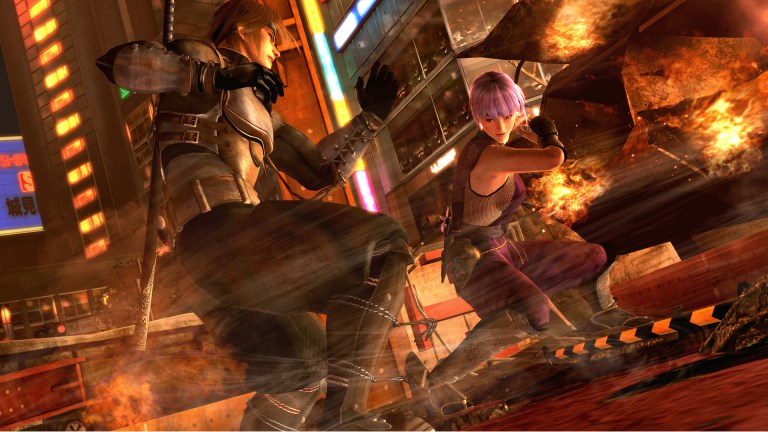 Team Ninja used the Dead or Alive 5 Battle Royal 2017 Grand Finals as a chance to say goodbye to the Dead or Alive franchise as it stands and hello to their ideas for the future of the fighting series. 
It was Yosuke Hayashi, Team Ninja Brand Manager, who stated that "Dead or Alive 5 has finally come to an end, but the Dead or Alive team is very active." That message is a little bit vague, but it seems to suggest that Team Ninja is going to stop releasing content updates and fixes for Dead or Alive 5 and will begin working on a new entry to the franchise. 
Unfortunately for Dead or Alive fans, it sounds like any work on a new game may not be a part of Team Ninja's immediate future. 
"There was a time when the Dead or Alive series had been put on hold," said Yohei Shimbori, game director of Dead or Alive 5. "That's when I swore to myself that we will make Dead or Alive the best fighting game and that people around the world will play our game. That is an oath I made to myself…However, it is time to stop what we are doing for now and look into the future, which means we may not be around for some time… but we are very much looking forward to seeing you again someday."
It's been five years since Dead or Alive 5 was released, which is quite the long time to support a fighting game. However, most popular fighting game series don't go five years without a sequel (some exceptions aside). As such, it's a little strange and bittersweet to hear that the Dead or Alive team are stating that they don't intend to continue to work on this game and can't offer anything more than their sincere desire to develop a Dead or Alive title sometime in the future. 
Such as it is, it's likely that Dead or Alive 5 will continue to be the staple game on the DoA tournament scene until a new title is released.