News
Super Smash Bros. Ultimate Event Features Resident Evil Characters
A special Super Smash Bros. event will see some famous Resident Evil characters pop in for a cameo.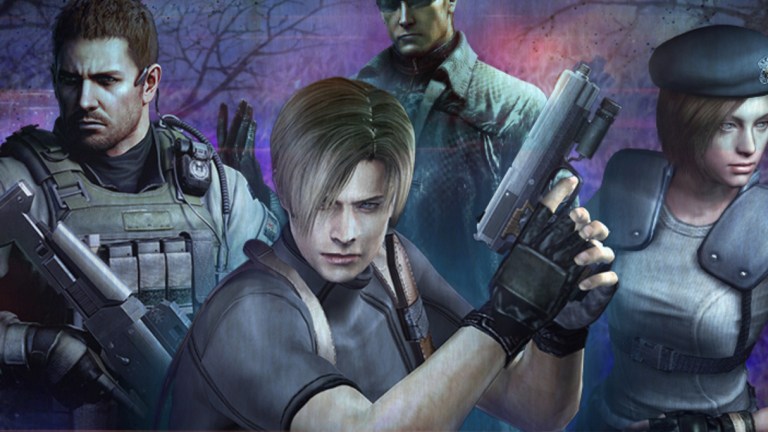 Some major Resident Evil characters are set to make a somewhat surprising cameo in Super Smash Bros. Ultimate. 
Yes, Chris Redfield, Leon Kennedy, Albert Wesker, and Jill Valentine will all appear in an upcoming Super Smash Bros. Ultimate spirit event that's set to run for five days starting on November 29. The four characters will appear as in-game spirits who are set to replace existing Pokemon spirits for the duration of the event. Much like the game's other spirits, you will have to complete a series of challenges in order to unlock them. 
While that sadly means that none of the included Resident Evil characters will actually be playable, this still feels like a significant crossover event that demonstrates both Capcom's willingness to loan the Resident Evil characters to the Smash Bros. universe and Nintendo's willingness to incorporate those characters in some form or fashion. 
Actually, it's somewhat interesting that Nintendo is willing to add characters from a notoriously M-rated series. The Smash team caused a minor stir recently when they refused to add a certain Fatal Fury character to the game due to her highly sexualized design. This led to some questions regarding the team's policy as it concerned certain content restrictions, but it appears that policy may be more flexible than you might think. 
Besides, Nintendo and the Resident Evil franchise have always had a special relationship…at least for a time. Resident Evil 4 and the Resident Evil remake were some of the GameCube's biggest exclusives for a time, and while the Capcom/Nintendo relationship seemingly soured somewhat during the fascinating fall and further fall of that console, the pair have been on generally good terms ever since. 
In any case, it really makes you wonder who will be the next major characters to join the impressively large Super Smash Bros. roster. 
Matthew Byrd is a staff writer for Den of Geek. He spends most of his days trying to pitch deep-dive analytical pieces about Killer Klowns From Outer Space to an increasingly perturbed series of editors. You can read more of his work here or find him on Twitter at @SilverTuna014.