News
Super Smash Bros. Ultimate: Castlevania's Simon Belmont Joins Roster
Simon Belmont, Dark Samus, King K. Rool and more are coming to Smash Bros. Ultimate.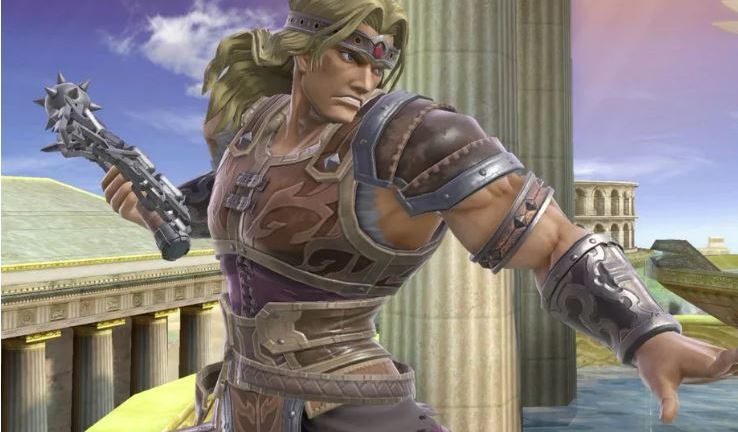 Simon Belmont is finally joining the Super Smash Bros. roster. This announcement came during the recent Super Smash Bros. Ultimate Direct in which Nintendo confirmed that Simon and Richter Belmont will be added to the game's massive roster. Richter will function as an echo (or alternate version) of Simon. 
The Castlevania hero looks a little bit different from how he is typically portrayed in some of the classic games (even if his look has never been that consistent). This version of Simon sports a head of flowing blonde hair, a particularly strong jaw, and is perhaps best described as the Fabio take on the vampire hunter. Thankfully, he retains his iconic whip. 
That isn't the only influx of Castlevania that we'll see in Super Smash Bros. Ultimate. There will also be an Alucard assist trophy and a stage modeled after Dracula's famous castle. Actually, we also learned that there will be 103 stages in the new Super Smash Bros., and they will all be playable from the start of the game. However, you will still need to unlock the characters as you progress. 
In more Super Smash Bros. Ultimate news, we learned that Dark Samus and Chrom (Fire Emblem) will also be joining the roster as echo fighters. Both have been on fan's wishlists for quite some time and will no doubt see some play (assuming they are good) when the game is finally released. They are joined by another long-awaited Nintendo character, King K. Rool. Yes, the famous foe of the Donkey Kong family will finally be playable in a Smash Bros. game. 
For those who don't remember, Super Smash Bros. Ultimate will feature every character from previous Super Smash Bros. games as well as quite a few new ones. You can check out everything else we know about the game right here.
Read the latest Den of Geek Special Edition Magazine Here!