News
New Super Smash Bros. Could Feature Banjo-Kazooie Characters
Nintendo could use Banjo and Kazooie for the new Super Smash Bros. game on Switch if it wants to, according to Microsoft's Phil Spencer.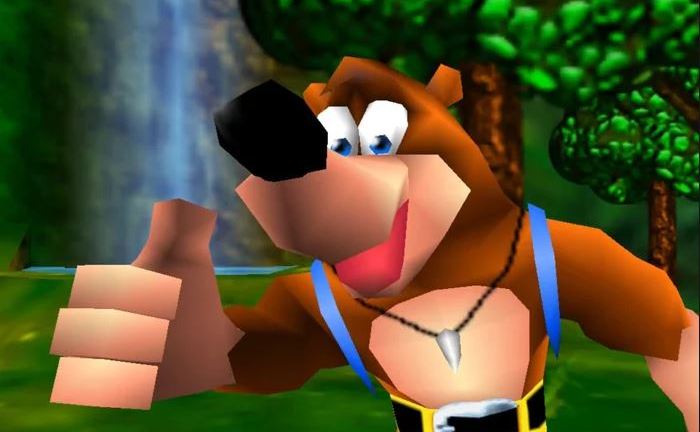 With the official reveal of Super Smash Bros. for Switch, Nintendo fans across the world have begun theorycrafting their dream Smash Bros. roster. As the last Smash Bros. title taught us, you should never completely write-off a cameo from some of gaming's most famous characters no matter how far off the possibility may seem. 
For instance, Microsoft seems perfectly willing to let Nintendo add Banjo and Kazooie to the Smash Bros. roster. 
On Twitter, Microsoft's Phil Spencer responded to a question from a Banjo-Kazooie fan who wondered if the Xbox team would let Nintendo use the characters in the next Smash Bros. game even though Microsoft owns developer Rare, creators of the Banjo-Kazooie franchise. Spencer simply replied: "Yep." 
This isn't the first time that Phil Spencer has expressed his personal desire to see Banjo and Kazooie join Smash Bros. In 2015, he tweeted out that he thought it would be "cool" if Banjo was added to the Wii U Super Smash Bros. game as DLC. He noted that Microsoft has had no problems working with Nintendo on Rare IPs in the past and seemed to think that there was a possibility the two sides could work something out. 
Usually, we would completely dismiss this as nothing more than Spencer being a Smash Bros. fan who so happens to hold a position of notable power within the gaming industry. In case you didn't know, it takes a lot of legal legwork for two rival companies the size of Microsoft and Nintendo to agree to do something as seemingly simple as allowing characters from one company to appear in the other company's game. 
However, this situation is a little different. We recently mentioned that Microsoft has expressed its desire to think beyond the Xbox when promoting its games and properties. That statement became much more interesting when it was revealed that Microsoft's Mark of the Ninja was going to make an appearance on the Nintendo Switch (the first time it has been made available for a non-Microsoft platform). 
All things considered, the possibility of Microsoft and Nintendo working together on a Smash Bros. cameo isn't nearly as outlandish as it used to be. Whether or not the two sides are able to actually strike a deal, though, remains to be seen.