News
Super Mario Party: Release Date, Trailer, and News
What you need to know about Super Mario Party, including latest news, release date, trailers, and much more!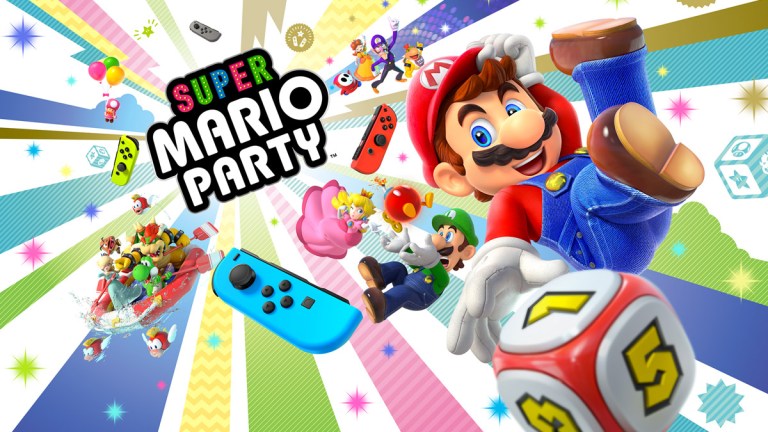 The Nintendo Switch is getting a Mario Party of its very own. As shown during Nintendo's direct stream, Super Mario Party looks like about what you'd expect from a Mario Party game at this point. There's room for multiple players (four appears to again be the max), there are dice rolls that move you across a board, and there are minigames that you encounter as you hit certain points in the game. 
One new thing we did spot in the announcement trailer, though, is the way that these games will work. We see that it appears you'll be able to use multiple Switch screens to form a battlefield for some of the minigames, but it's not clear at this time whether or not you'll be required to utilize multiple consoles in order to play those minigames. We'd guess that isn't the case, though. 
Generally speaking, it does look like the minigames featured in Super Mario Party are a bit more involved than some of the minigames that we've seen from the series in the past. The trailer indicates that the Switch is going to use all of the console's control options and portability in order to maximize the variety of minigame experiences. Obviously, that includes motion controls, but it's interesting to see how the portability of the Switch is accounted for in some of the minigames that we've seen thus far. 
The question now is whether or not Super Mario Party will be able to make up for some of the deficiencies of recent titles in the series by curbing the extreme randomness that the games have come to rely on and by tweaking new mechanics to ensure that you'll be able to actually play those awesome minigames more often during the play of the board game part of the experience. 
Here's hoping that the variety of minigames showcased during the initial preview is a good indication of how Super Mario Party will improve the series. Check out what else we know about the game:
Super Mario Party Trailer
Check out the new trailer that premiered during September's Nintendo Direct:
And here's the debut trailer:
Super Mario Party Release Date
Super Mario Party will arrive on Oct. 5. It's coming exclusively to the Nintendo Switch.
Matthew Byrd is a staff writer for Den of Geek. He spends most of his days trying to pitch deep-dive analytical pieces about Killer Klowns From Outer Space to an increasingly perturbed series of editors. You can read more of his work here or find him on Twitter at @SilverTuna014.