News
Super Famicom Wars is Finally Playable in English
The precursor to the Advance Wars series has received an unofficial translation.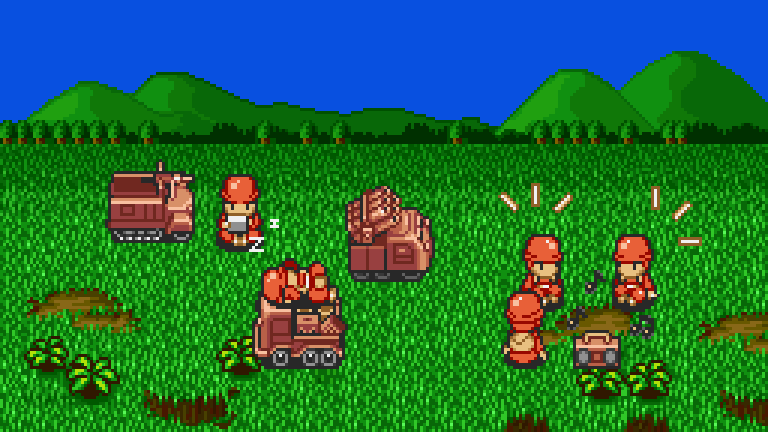 Super Famicom Wars, the Super Nintendo precursor to the Advance Wars series, has finally been translated into English by fans. 
While Western Game Boy fans are no doubt familiar with the Advance Wars titles – they're some of Nintendo's most beloved handheld games – only Japanese gamers, or those who follow the Japanese gaming scene, know that Advance Wars can trace its roots to a 1988 Famicom series called Wars.
The Wars series displayed many of the mechanical and visual conventions that would later become associated with the Advance Wars franchise. Right from the start, these games asked players to move various units around a grid-based battle in order to defeat the enemy. Actually, it's kind of fascinating to see just how little this series has "evolved" since 1988. It's clear that Nintendo understood they'd struck gameplay gold early on.
Super Famicom Wars is the 1998 follow-up to Famicom Wars and the Japan-only Game Boy Wars titles. Despite being released so late into the Super Nintendo's lifecycle – it was arguably released well-beyond its expiration point – Super Famicom Wars doesn't actually advance the franchise formula all that much. It's clear that its subtle visual upgrades to the unit and terrain designs were the inspiration for 2001's Advance Wars, but it looks shockingly basic for a 1998 Super Nintendo game. 
The visuals don't really matter, though. What matters is that Western gamers finally have the chance to experience this important part of the Advance Wars series for themselves without having to navigate some tricky Japanese text menus. Like most other games in the Wars series, Super Famicom Wars is an incredibly entertaining strategy game that requires you to master a series of simple mechanics. 
If you're interested in trying Super Famicom Wars out, you can download a free version of the fan translated edition of the game via this website. As with all Nintendo fan projects, we recommend you do so as soon as possible. 
As for the Advance Wars series, there still hasn't been any indication that Nintendo is interested in formally continuing that franchise. However, the recently released Tiny Metal serves as a notable spiritual successor to those games.