News
Super Famicom Mini and European SNES Classic Revealed by Nintendo
You know, we're really jealous of those colorful controllers....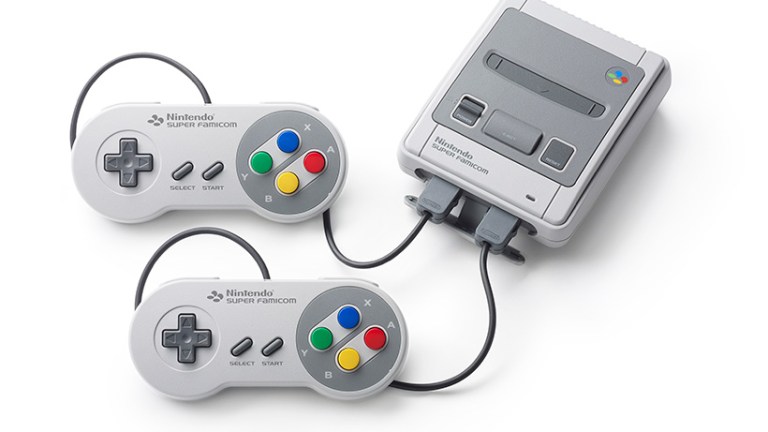 While we are just as excited about the imminent release of the SNES Classic Edition, we can't help but feel a little blue whenever we look at the international version of the upcoming console replica. 
Just as they did with the NES Classic Edition, Nintendo is releasing separate versions of the SNES Classic Edition in order to successfully replicate the original SNES model that was released in each region. Their decision to do so reminded us that the international version of the SNES was visually much more exciting that the US model: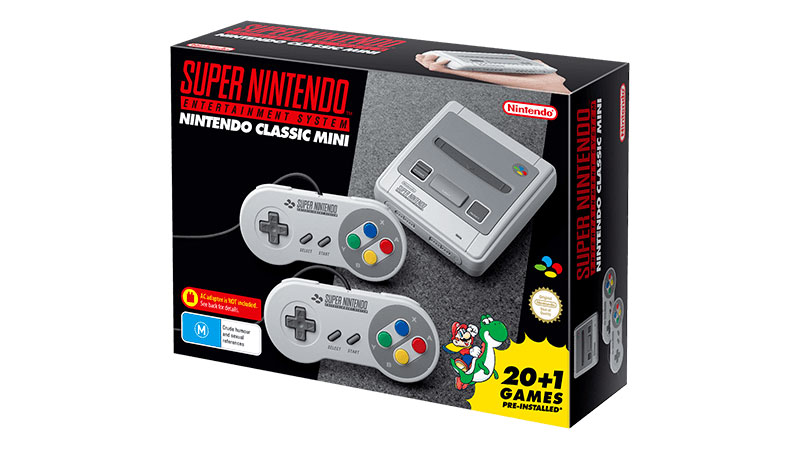 That's a picture of the PAL version of the SNES Classic Edition, which, aside from its multi-colored controller and slight hardware design modifications, is pretty much the same console that we in America are receiving. It even includes all of the same games as the US release even though some of the games on that list weren't actually released in the PAL region during the Super Nintendo's original run. 
The only version of the device that features a slightly different game line-up is the Japan-only Super Famicom Mini. The Super Famicom Mini doesn't include Super Castlevania IV, Super Punch-Out, Kirby's Dream Course, or Earthbound, but will ship with The Legend of the Mystical Ninja, Super Formation Soccer, Fire Emblem: Mystery of the Emblem, and Panel de Pon (known elsewhere as Tetris Attack). This version will also not be available in Japan until October 7th.
Line-up wise, we're going to give the slight edge to the US and PAL versions of the device. That being said, it would've been great to have Fire Emblem included in the SNES mini. 
If you are the type of hardcore collector who simply must have each version of the SNES Classic Edition, you'll want to start devising a strategy for actually getting your hands on these devices as soon as possible. Early pre-orders are already fetching $200 on eBay.