News
Super Bomberman R: Free DLC Adds Characters and eSports Mode
Konami continues to expand the offerings of the latest Bomberman.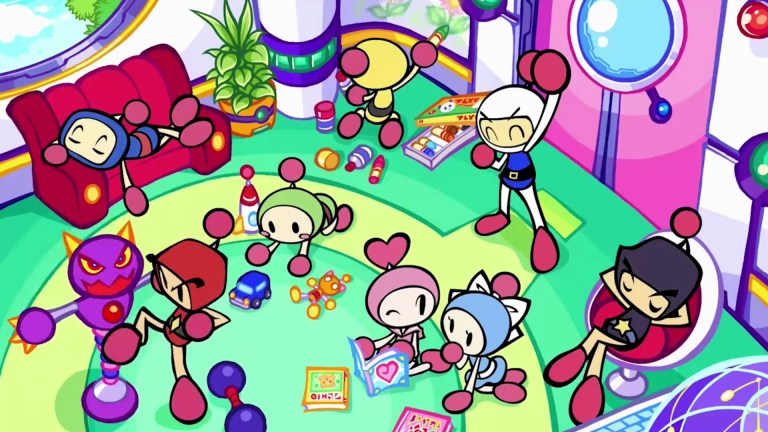 Konami has announced a new update for Super Bomberman R that will affect the game's single-player and multiplayer modes. 
Those interested in Super Bomberman R's story mode – a sweeping epic of love and loss that the New York Times called [no quote available] – will be pleased to know that this update will add a new world called World 7 to the game. We don't know much about this new area, but it will come with several new stages and cosmetic accessories. 
This update will also include a wide range of new characters that are all adopted from other Konami franchises.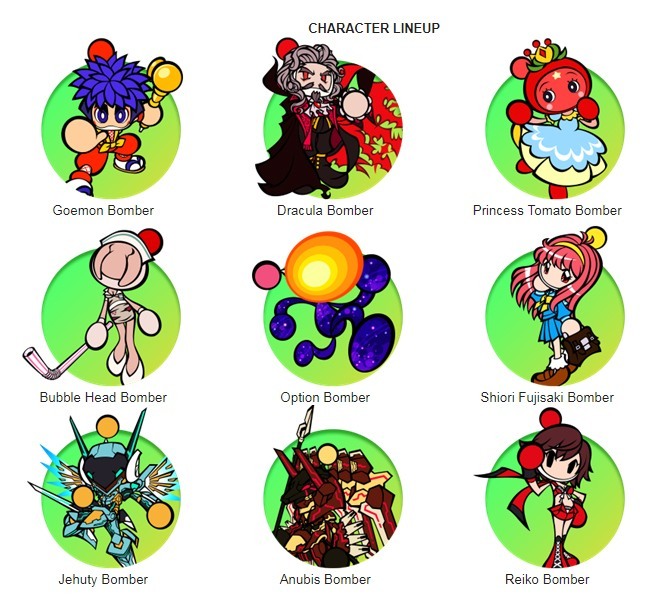 You'll probably recognize most of the characters on that list, but the more obscure ones include Princess Tomato Bomber (from the 1984 computer game Princess Tomato in the Salad Kingdom), Option Bomber (a callback to the weapon options in R-Type), and Shiori Fuijisaki (from the dating simulator Tokimeki Memorial). As for the incredibly creepy Anubis Bomber, he is adapted from the Zone of the Enders series. 
The biggest addition to the game, though, is a new 3-vs-3 multiplayer mode called "Grand Prix." Along with a standard mode that operates under the same rules as most other Bomberman contests – eliminate the competition – Grand Prix will include "Crystal Match" option that requires teams to collect the most crystals across various maps. 
It's currently believed that this mode represents Konami's desire to foster an eSports environment for Super Bomberman R. That would explain the mode's limited team-based format which is certainly en vogue at the moment so far as the biggest competitive titles go. 
This new DLC should be available shortly to everyone that owns Super Bomberman R on the Nintendo Switch. As with all other Super Bomberman R updates, it will be available for free. 
To their credit, Konami has done a very good job of providing free updates to Super Bomberman R throughout the year. They've really helped expand upon a game that was always quite fun, but was limited and hindered by technological issues.