News
Study Suggests That Non-Gamers Are Unaware of New Consoles
The Nintendo Switch, PlayStation 4 Pro, and Project Scorpio aren't getting a lot of mainstream love.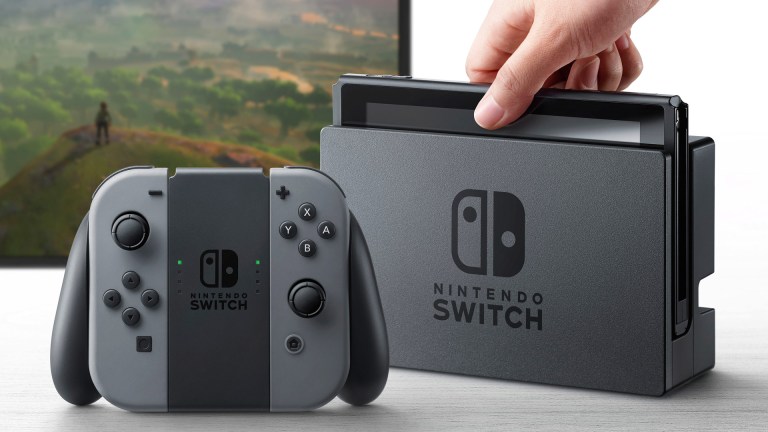 While the Nintendo Switch, PlayStation 4 Pro, and Project Scorpio are the talk of the gaming industry leading up to E3 2017, it turns out that those who do not regularly follow gaming have almost no idea that these systems even exist. 
A new survey released by the Nielsen marketing research firm found that just 7% of people above the age of 13 who identified as "non-gamers" were aware that the Nintendo Switch even exists. The PlayStation 4 Pro performed slightly better with 9% recognition from that same group. Only 3% of non-gamers had heard of Microsoft's Project Scorpio, which is perhaps not all that surprising given that the console hasn't yet been released or given an official name. 
For the sake of comparison, 41% of non-gamers had heard of the Xbox One/Xbox One S consoles, and 52% of that same group are aware of the little best-selling console known as the PlayStation 4. 
Even if you don't put any stock in these kinds of surveys – it's not that surprising to learn that non-gamers haven't heard of video game consoles – the Nintendo Switch's incredibly low recognition percentage still stands out. The PS4 Pro and Project Scorpio are aimed at a very hardcore group of gamers, but the Nintendo Switch is supposed to be a mass-appeal device.
However, as Polygon points out, these figures are compromised slightly by the fact that the polling for this survey ended on March 31st and the Switch was released on March 3rd. That doesn't leave much time for non-gamers who don't follow reports of a console's pending release to spot it on store shelves. In fact, that same report revealed that the Switch is considered to be more desirable than the PlayStation 4 Pro or Project Scorpio among a group of people who identified as gamers. 
Considering Nintendo's claims that the Switch is currently on-track to be the company's fastest-selling console, it will be interesting to see how many more people become aware of the console in the coming months.