News
Streets of Rage 4: Release Date, Trailer, Gameplay, and News
The excellent side-scrolling beat em' up series, Streets of Rage, is making a return. Here's a gameplay trailer for Streets of Rage 4.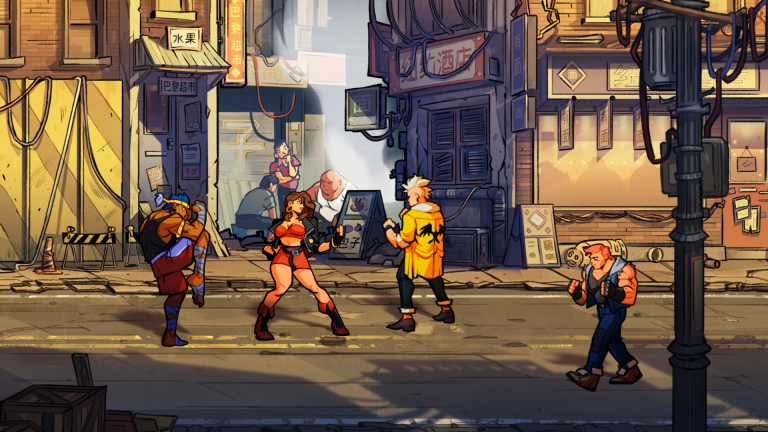 There's a new Streets of Rage game on that way that looks to revive the side-scrolling beat-em-up series. 
The game's new art style might prove to be a source of controversy, but the rest of what we see of the title seems to live up to the developer's promise of revitalizing "the iconic baddie-bashing gameplay" of the original series. There's certainly not enough beat-em-ups on the market these days, so a return to the genre might help be very welcome indeed.
The game is in development at studios Lizardcube and Guard Crush Games, both of which have a bit of experience remaking and paying homage to old Sega classics. Lizardcube is responsible for a 2017 remake of Wonder Boy III: The Dragon's Trap, while Guard Crush recently releases Streets of Fury, a beat 'em up heavily inspired by Streets of Rage. These seem like the right studios for the job then.
If you grew up a Sega Genesis kid, you know the particular delight of playing a Streets of Rage game. While the other kids at your school were going on epic SNES RPG adventures, you spent your evenings punching every bad guy that came your way, sometimes picking up bottles and pipes to get the job done. Nothing could stand in the way of gritty action heroes Adam Hunter, Axel Stone, and Blaze Fielding when it was time to save their city from evil criminal organizations. But it's been almost 25 years since their last adventure, 1994's Streets of Rage 3, and Hunter, Stone, and Fielding have been out of the game for too long.
Here's everything else you need to know about the game:
Streets of Rage 4 Release Date
Streets of Rage 4 is set to be released on April 30 for PC, PlayStation 4, and Xbox One.
Streets of Rage 4 Trailer
To celebrate the release date reveal of Streets of Rage 4, its developers have released this brand-new trailer that focuses on the game's battle mode. Check it out:
And here's the multiplayer trailer, which also introduces a new character, Floyd Iraia:
This preview of Streets of Rage 4 focuses on one of the game's new characters, Cherry Hunter:
This other trailer for Streets of Rage 4is certainly…interesting.
Streets of Rage 4 Gameplay
We went hands-on with Streets of Rage 4 and found it to be an exciting new addition to the franchise. As our reporter wrote out of Gamescom 2019: "The whole thing was brief, around 10 minutes, but it left us with the impression that Streets of Rage is in safe hands. It's a mix of retro charm and new ideas, and we look forward to playing more."
Read our hands-on impressions here.