News
Street Fighter V: A Look at the New Battle System
The newest installment of Capcom's classic fighting game franchise focuses more on enhancing skills than pulling off super attacks.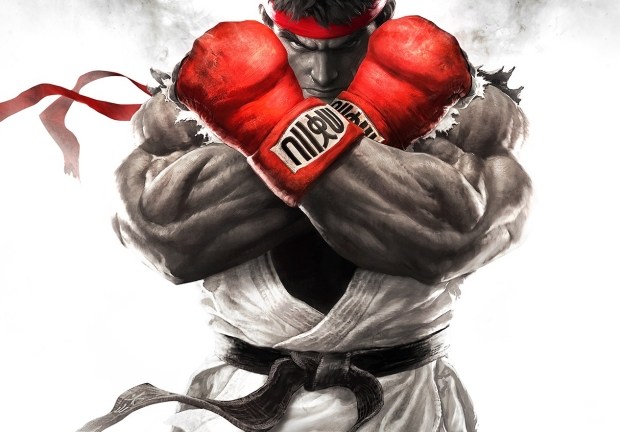 Since its announcement, Street Fighter V hasn't held back in terms of outright showing us gameplay and its few known characters in action. They've simply been a bit coy aboutexplaining the context of the gameplay. What's so different about the new chapter? A couple of the characters might have some tweaks and cosmetic changes, but unless you really pick apart the footage, it doesn't appear to be all too different from the Street Fighter IV series.
Now we have this new trailer, which finally tells us about the new battle system, which is elaborated on more in this blog post.
The new Variable System (or V-System) is really more of an evolution of how things worked in Street Fighter IV. In that game, the player had two main special attack meters. One was the EX meter, where you could build it up via using offense, leading to either using one bar at a time for enhanced versions of special attacks or maxing it out and using the entire meter for a super attack. Then they had the Ultra meter, where taking damage would build it up and allow you to perform another super in the form of the Ultra Art.
This time around, the EX gauge remains the same. Build it up all the way and you can do cinematic Critical Arts, such as Ryu's Shinkuu Hadoken and M. Bison's Psycho Crusher. It's the Ultra meter that gets more elaborate, giving the player three options.
The V-Reversal uses one bar of your meter to help find off against opponents when blocking. Different characters react differently, so it might shove your opponent away, make you switch places, and so on. It's nothing especially new to Street Fighter.
V-Skill enhances your character in a specific way. Ryu gains the ability to parry attacks. Chun-Li's air assaults suddenly change properties, giving her more of a dive-based style. Charlie Nash can easily reach out and grab projectiles (and his opponent's health if close enough) and absorb the energy into himself. Bison appears to have a similar take on that, though with more emphasis on sending projectiles back at his enemies.
Finally, there's the V-Trigger, which can only be used when the bar is filled completely. It seems very much like the Dark Force System from the Darkstalkers series where instead of being a single, flashy attack that does a ton of damage like the Critical Art, it just amps up your character in a way that makes them incredibly formidable for a limited time. The properties of Ryu's Hadokens and Shoryukens are faster and stun the enemies longer. Chun-Li is able to combo more with her regular attacks. Charlie is able to keep his opponent guessing with the ability to constantly teleport. Bison also gains some special dashing abilities, making him able to easily dodge attacks for the sake of making him hard to keep track of.
And there's your meat and potatoes look at what Street Fighter V's all about. In an attempt to make the characters more and more different, the V-System will be about buffing them up in unique ways. In a way, it's like what they tried to pull off with Street Fighter X Tekken's gem system, only way better thought out.
Street Fighter V is set to be released in March 2016 for PlayStation 4 and Microsoft Windows.
Gavin Jasper really thinks M. Bison needs to invest in some Just For Men. Follow him on Twitter!