News
Street Fighter TV Series Planned
Capcom's iconic fighting game franchise, Street Fighter, is getting a live-action TV series, produced by Entertainment One.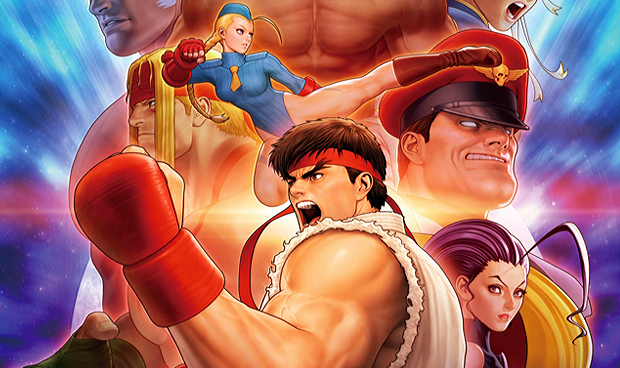 Here comes a new challenger!
Street Fighter is a name that, for over three decades, has been synonymous with the perpetually crowded genre of fighting games. Yet, Capcom's popular, template-setting series – adapted in just about all forms of media – has, arguably, yet to be done justice in the live-action arena, where the notorious 1994 Street Fighter film remains the most prominent offering. However, the current peak television Renaissance could finally rectify that.
Entertainment One, the Toronto-based media company, and its president, Mark Gordon, have reached a deal that will see the company develop, produce and finance a live-action television series adapting the mythos of the Street Fighter video game series. The company, which will also handle international sales, have appointed the trio of Joey Ansah, Jacqueline Quella and Mark Wooding as executive producers, who bring experience with the franchise from their work on the Machinima web series, Street Fighter: Assassin's Fist. Indeed, Capcom's plans for a sequel to that series have likely shifted toward the TV series.
As Yoshinori Ono, Street Fighter executive producer for Capcom, expresses in a statement:
"After a long search, guided by the team behind Assassin's Fist, we are delighted to be partnering with a company with the outstanding TV experience of Mark Gordon and eOne. They have the credentials to help us launch a faithful adaptation of Street Fighter as a major TV series."
Street Fighter first arrived in 1987 with Capcom's original arcade game, an innovative tournament-style fighting game, allowing players to control young martial arts master, Ryu (and his blonde, red-gi-rocking, counterpart, Ken in the player 2 spot), jet-setting across the globe fighting a diverse, often odd, lineup of opponents. However, its 1991 sequel, Street Fighter II: The World Warrior, which showcased a significant evolution and a destined-to-be-iconic stable of new playable characters, became the catalyst for a zeitgeist-transforming phenomenon, cementing itself as the biggest quarter-eater since the bygone days of the early-1980s video game boom. After Street Fighter II was updated with numerous iterations, the series kept going with Street Fighter III in 1997, Street Fighter IV in 2008 and, most recently, Street Fighter V in 2016.
As eOne's Mark Gordon lauds:
"Street Fighter is a global tour de force franchise, having garnered immense worldwide commercial success and built a vast devoted fanbase that has only grown through its 30 year legacy. We are thrilled to be teaming up with Joey, Jacqueline and Mark, who are already so deeply connected to this brand, to bring this adored story to television audiences everywhere. A particular strength of Street Fighter is the wide range of ethnically diverse characters and powerful women featured in the game. It will allow us to build an inclusive and engaging TV universe."
While Street Fighter has, of course, earned adaptions in various forms of anime, manga and comic books, Hollywood came calling with the late-1994 arrival of the Street Fighter live-action movie, which starred Jean-Claude Van Damme as the vengeance-seeking soldier, Guile, opposite the late, great Raul Julia as big bad M. Bison. They were joined by a schlocky lineup of game-inspired characters, notably with future Agents of SHIELD star Ming-Na Wen as Chun-Li and Aussie pop star Kylie Minogue as Cammy. The film, excoriated by critics and fans alike, underwhelmed at the box office, leading to a nearly-14-year gap until the arrival of the next film adaptation, 2009's Street Fighter: The Legend of Chun-Li, starring Kristin Kreuk. That film's box office run was abysmal.
The plans in place by eOne sound quite auspicious, seemingly showing their intent to delve deep into the (deceivingly complex) mythos of the Street Fighter series and finally do it justice. We, of course, will keep you updated on this most exciting of endeavors!