News
Street Fighter 5: Team Versus Mode Revealed
Gather your party and prepare for battle.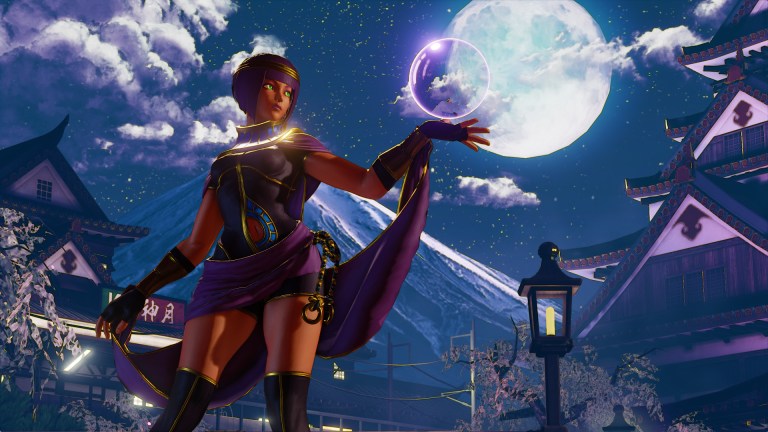 In a post on the Capcom Unity blog, the studio revealed that Street Fighter V: Arcade Edition will feature a team versus mode. 
Team versus mode allows players to assemble teams of up to five fighters who will engage in either elimination or "best of" matches. Elimination allows the winning fighter to stay in the fray until they are eliminated and no fighters remain. Best of matches are just a series of single bouts. 
Each option will be accompanied by a series of options that allow players to control everything from player's health pools to time limits and character order. 
Capcom also announced that six new DLC characters will arrive in 2018, just in time for Street Fighter V: Arcade Edition, an update for the 2016 fighting game sequel. The confirmed characters are Sakura, Blanka, Falke, Cody, G, and Sagat. 
Here's a trailer showing off Sakura, who will arrive on Jan. 16: 
There's also a new cinematic opening introducing the latest additions to the roster:
You'll be able to buy each character individualy or you can just purchase the season 3 character pass and get them all for the price of one.
Arcade Edition will also feature over 200 arcade endings. The extent of this feature is detailed in this new blog post, but the gist of it is that this Arcade Edition will feature story paths from multiple Street Fighter games (Street Fighter, Street Fighter II, Street Fighter Alpha, Street Fighter III, Street Fighter IV, and Street Fighter V). As such, players will only be able to choose fighters who were in the original Street Fighter titles each story path adheres to. As each of those characters will get to enjoy a unique ending to every story path…well, you can understand why there are so many of them. 
Furthermore, players will have the opportunity to complete a variety of gameplay challenges that unlock new art and custom character titles. There will also be bonus stages included with every story path. 
Alongside the new arcade mode, this new edition of the game adds several special edition nicities (including a gallery of illustrations and slightly improved user interface) as well as some more substantial additions. The addition that will probably have the biggest impact on the game is the reported inclusion of extra character v-triggers. Based on the information in the listing, each character will now have two v-triggers. Those moves are on full display in this new trailer that showcases how devastating they are. 
With the release of that preview, Capcom has also teased some holiday costumes set to release soon for the base game. Along with some Christmas-themed costumes, this DLC will add some classic outfits to the game that will allow you to dress some of Street Fighter's veteran combatants in their original duds. There's also mention of an Extra Battle mode which will allow players to "complete timed challenges to obtain exclusive costumes through 2018."
This new edition of the game will be free for all current Street Fighter V players and will release on January 16, 2018. When it does release, it is expected to ship with cross-play support for PS4 and PC players. 
This sounds like an improvement over vanilla Street Fighter V, but it remains to be seen whether or not the riled Street Fighter fanbase will welcome this update with open arms give that some stiff competition in the fighting genre that is on shelves and in the works.