News
Steam Now Supports Nintendo Switch Pro Controller
The excellent Nintendo Switch Pro Controller is now compatible with Steam.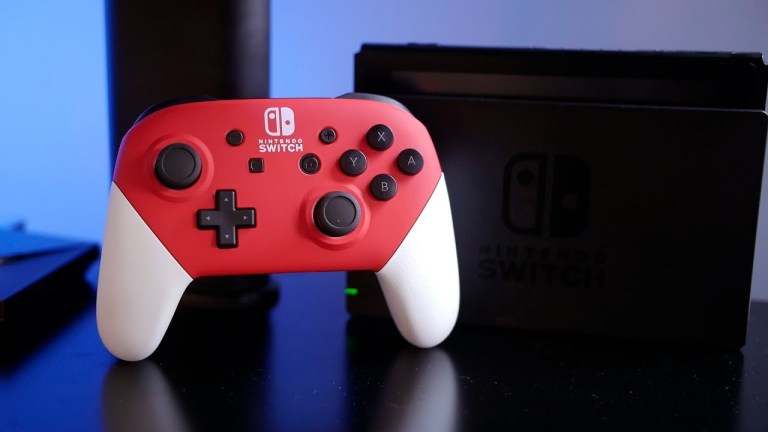 Valve is adding official support for the Nintendo Switch Pro Controller to Steam. 
"We're pleased to announce that the latest Steam Client Beta adds support for the Nintendo Switch Pro Controller," said Valve in a blog post on Steam. "We think it is a great device with a feature set that pairs nicely with your Steam catalog. The d-pad is ideal for fighting games and platformers and the gyro enhances aim in your action/FPS titles."
Yes, if you use your Pro Controller on Steam, you'll be able to take advantage of the controller's gyro functionality. That's quite the nice feature for several games if you prefer to use a controller for PC action titles. It should also work very well for platformers. 
In order to update your Steam client to support the Switch Pro Controller, you'll need to opt-in to the Steam Client Beta and enable global support by checking the option for "Switch Pro Configuration Support." You'll also find a setting that will enable you to use Nintendo button layouts in your games. 
While Steam supports quite a few controllers, adding support for the Nintendo Switch Pro Controller is a pretty good get for PC gamers. Sure, it's a bit difficult to convince someone to go out and spend $70 on a controller for their PC – and the Switch Pro's controller is nowhere near as good in terms of battery life as the Wii U's – but the Switch Pro controller is a very solid piece of hardware. 
It's should also be noted that it's always been possible to use the Switch Pro controller on PC thanks to its Bluetooth functionality, but that method has always led to some latency and connection issues. Now that it's officially been added to the Steam system, those issues should be far less frequent.