News
Steam Machine Sales Below Expectation, Valve Confirms
Valve's Steam Machine line of gaming PCs has sold rather poorly, according to a statement from the company.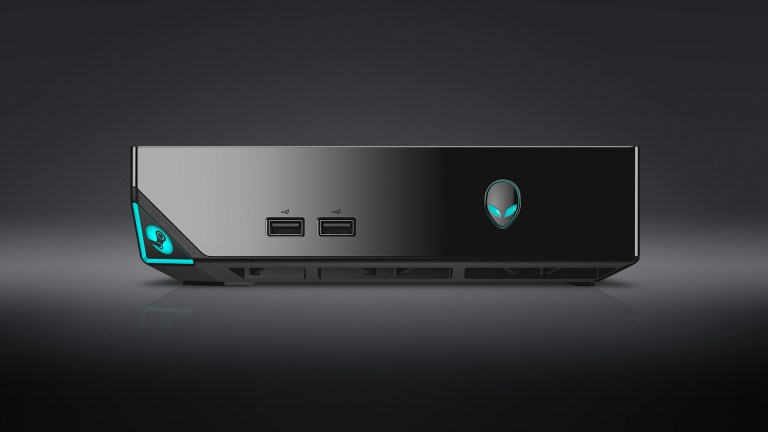 Valve might be preparing to kill off its line of Steam Machine gaming PCs. After the company quietly removed the Steam Machine category from Steam's homepage – an indication that Valve isn't really interested in promoting or selling the consoles anymore – users began to wonder if this meant the end of the line for the fledgling pre-built gaming PCs.
While Valve hasn't confirmed that this is the case, the company did admit in a statement that Steam Machines have sold well below expectations. In fact, the reason why Valve took the category off the front page of Steam is because of a lack of user interest. Simply put, not many people are all that curious about what these machines have to offer and aren't visiting the store page. It should be noted that you can still access the Steam Machine page, though.
Steam Machine's decline isn't all that surprising. In 2016, just over six months after the first wave of Steam Machines had launched, Ars Technica calculated Valve had sold less than 500,000 machines since release. That's an especially miserable sales number if you consider that both Xbox One and PlayStation 4 sold more than 1 million consoles each at launch.
The truth is that these Steam Machines may have been doomed from the start. Despite the fact that Valve's initial announcement that it was joining the console race was met with excitement from the gaming world, the Steam Machine's momentum was quickly stifled when it was revealed to be a bit of a redundant and expensive gaming option. The line originally ranged from $500 to $5,000 – a shocking price tag considering a gamer could build a pretty high-end gaming PC for much cheaper.
You also have to wonder who Valve was trying to sell these machines to. It's likely that hardcore PC gamers already have customizable gaming rigs of their own that can easily run SteamOS (my kinda shitty gaming laptop still runs the operating system just fine) and play games on higher graphics settings; more casual gamers (or PC newbies) likely saw the price tags on these Steam Machines and decided to stick to the more financially accessible Sony and Microsoft consoles. The reality is that Steam Machines always felt more like curiosities than actual alternatives to the home gaming experience.
Despite the fact that Steam Machines might be going the way of the dinosaurs, Valve reaffirmed its commitment to improving SteamOS, the Linux-based operating system it launched in 2013 as an expansion of its Steam digital platform. 
"While it's true Steam Machines aren't exactly flying off the shelves, our reasons for striving towards a competitive and open gaming platform haven't significantly changed," said Valve. "We're still working hard on making Linux operating systems a great place for gaming and applications. We think it will ultimately result in a better experience for developers and customers alike, including those not on Steam."
Valve also hinted that it's working on other Linux projects: "We also have other Linux initiatives in the pipe that we're not quite ready to talk about yet; SteamOS will continue to be our medium to deliver these improvements to our customers, and we think they will ultimately benefit the Linux ecosystem at large."
It's sounding more and more like Valve is ready to turn a new page. The company also recently announced that it was getting back to old-fashioned game development, something the beloved gaming giant hasn't done much of in the last decade. Valve's latest offering is a card game called Artifact. May it fare better than the Steam Machine.