News
State of Decay 2 Daybreak DLC: Release Date and First Details
State of Decay 2's Daybreak DLC brings the horde.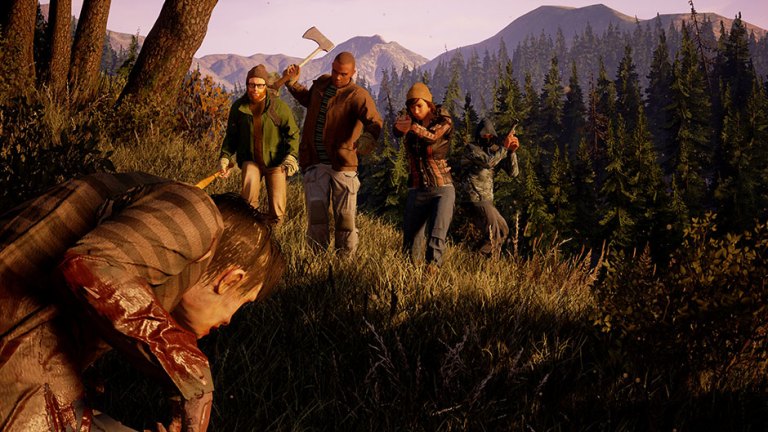 State of Decay 2 is getting come content reinforcements in the form of the upcoming Daybreak DLC. 
Set to release for Xbox One and PC on September 12, Daybreak is highlighted by a new mode that sees you play as a Red Talon soldier tasked with defending a fixed location against waves of zombies. Yes, it's a horde mode, but it makes a lot of sense for a game like State of Decay to feature a horde mode. After all, the game is really just about surviving the horde over a long enough period of time, and this mode boils that down to its essence. 
However, this mode does differ from the regular game in at least one major way. Rather than use your own community and other in-game resources to defend against the arriving horde, this new mode will supply you with soldiers and resources unique to this encounter. If you die during this mode, you'll have the chance to respawn and try again after a certain period of time, but you run the risk of being overwhelmed while you are out of the action. 
To help you survive this onslaught, you'll be able to access a series of special weapons and items unique to this mode. You're going to need them if you want to destroy and outlast the Blood Plague Juggernaut; a new kind of freak that can really wreck havoc alongside his horde buddies. Fortunately, you'll be able to bring along up to three friends to help you beat the horde. 
Manage to do well enough in this new mode, and you'll be able to carry over some of your progress to the main game. You'll even be able to recruit a Red Talon elite soldier for your camp.  
In our review of State of Decay 2, we found this highly-anticipated sequel to be a welcome – if flawed – addition to the series and the Xbox One's library. Hopefully, this DLC adds enough to the base game to convince players to dive back into the zombie apocalypse once more. 
Matthew Byrd is a staff writer for Den of Geek. He spends most of his days trying to pitch deep-dive analytical pieces about Killer Klowns From Outer Space to an increasingly perturbed series of editors. You can read more of his work here or find him on Twitter at @SilverTuna014.