News
Stardew Valley Creator Teases Next Game
That's nice and all, but we'd rather he tell us the easiest way to get a duck feather.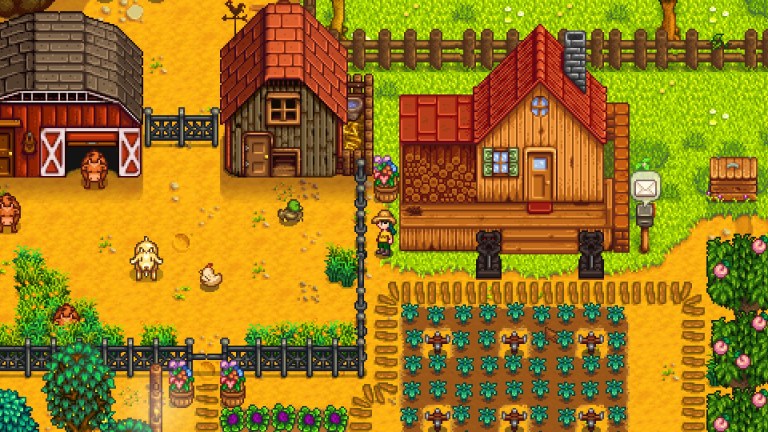 Stardew Valley creator Eric Barone took to Twitter to confirm that he is working on a secret new project. 
We'd love to remind Barone that it's not really a secret if you go telling everyone about it, but we're willing to forgive his willingness to spill the beans as it means that we can begin to speculate on what he's currently working on. As he states in the tweet, he's almost ready to debut Stardew Valley's multiplayer mode, which is by far one of the game's most requested features. While it doesn't sound like that will be Barone's final contribution to Stardew Valley, it does appear that he's gradually shifting his attention towards a new project. 
The nature of that project remains a fascinating mystery. You may recall that Stardew Valley was a pure passion project for Barone. The intrepid developer designed nearly every aspect of the title single-handedly, which is quite impressive when you consider how much depth there is to Stardew Valley and how nearly every aspect of the game has been praised by almost everyone who has played it. He's certainly quite the talent, but it's difficult to imagine how he'll possibly be able to capture lightning in a bottle twice. 
As for whether or not Barone would ever work on another Stardew Valley-esque game, the chances of that are slim. Publisher Chucklefish has already announced that they intend to produce a kind of school of magic take on Stardew Valley, which we don't believe they would do if Barone had indicated that he intended to develop something relatively similar. 
Barone has already warned people not to overhype themselves as he doesn't have a timetable in place for the release of his next game and doesn't wish to work under the pressure that so much advance speculation can sometimes create. 
Of course, when you single-handedly develop one of the most beloved games of a generation…well, hype is going to follow you around.