News
StarCraft II Is Going Free-To-Play
Blizzard is offering a very generous deal on one of their biggest games.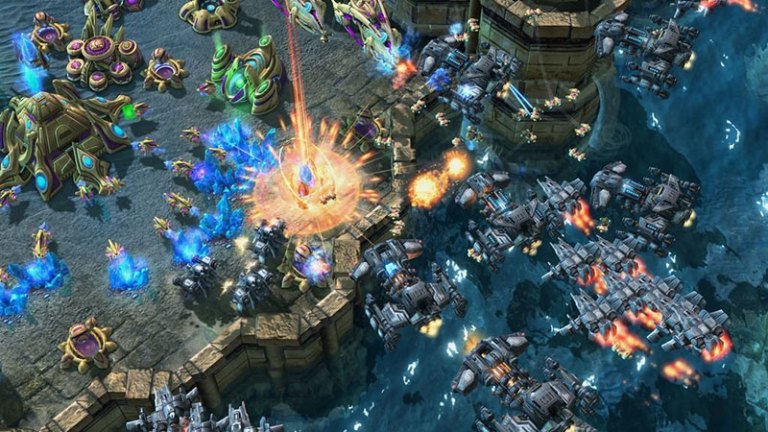 Blizzard is turning StarCraft II into a free-to-play experience. 
Starting on November 14, you'll be able to download the long-awaited sequel to StarCraft for free. Included in the free-to-play version of the game is…well, pretty much everything that those who paid for the game have been able to access. 
The free-to-play version of StarCraft II contains the entire Wings of Liberty campaign that shipped with the original retail release of the game. Those who already own the Wings of Liberty campaign will have the option to upgrade to the Heart of the Swarm expansion for free once this free-to-play version of StarCraft II launches. That expansion can be claimed between November 8th and December 8th. 
Those who play the free-to-play version of the game will also be able to access StarCraft II's ranked competitive mode. Players will be able to access all multiplayer units from Wings of Liberty, Heart of the Swarm, and Legacy of the Void via the free-to-play version. To unlock this mode permanently, you need to earn the "first 10 wins of the day" achievement which can be unlocked via unranked play or the AI mode. 
Finally, free-to-play users can participate in current and upcoming co-op commander modes up to level five. The co-op commanders Raynor, Kerrigan, and Artanis will remain completely free to all users while other commanders may remain behind some kind of paywall. 
For those keeping track, that means that pretty much everything that shipped with StarCraft II alongside a few additions that the game has received since then will soon be available to all players at absolutely no cost. Blizzard will also be rewarding those who purchased and completed a StarCraft II campaign as of October 31st with an exclusive character skin. 
All StarCraft II expansions will be available individually for $14.99 and will be available as a bundle for $39.99. All future premium content will remain subject to individual charges.