News
Star Wars: What BioWare's Knights of the Old Republic II Would Have Been About
BioWare's theoretical sequel to Knights of the Old Republic would have been built around a major twist.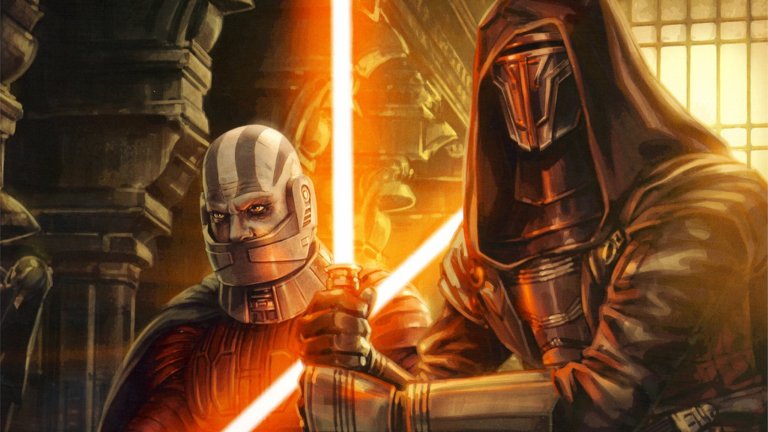 BioWare may have passed the reins of Knights of the Old Republic II's development over to Obsidian Entertainment, but that doesn't mean that they didn't have their own ideas for what that sequel might look like. 
In an interview with Eurogamer, BioWare Austin creative director James Ohlen spoke about the big twist that BioWare had in mind for their theoretical KOTOR sequel.
"The initial twist in the first two-page concept we had for Knights of the Old Republic 2 was you were going to be trained by a Yoda-like figure," said Ohlen. "Someone from the Yoda race. That character was going to train you in the first part of the game but then you were going to discover this Yoda figure was actually not the good Yoda you expected…"
Ohlen went on to say that this Yoda-like figure would have secretly been training you to become an enforcer for a Dark Lord prepared to conquer the universe. Ohlen says the twist would have worked because "everyone trusts Yoda…"
It's quite interesting that BioWare tinkered with the idea of a trainer turned traitor when that very plot point was a core element of both KOTOR II: The Sith Lords. Kreia – later revealed to be Darth Treya – begins as a friend, but she soon reveals her sinister agenda. Perhaps they passed that idea to Obsidian somewhere along the way. 
So why didn't BioWare ever develop that sequel? Well, Ohlem said the decision came down to practicalities. 
"In order for a company to be successful and control its own destiny you need to own your own IP, and we didn't own Dungeons & Dragons or Star Wars," said Ohlen. "Mass Effect was something we decided we had to do instead of another Star Wars game."
Actually, Ohlen remembers that there was some hesitation to develop a Star Wars game in the first place. He even recalls that BioWare was in negotiations with other authors in regards to an adaptation. One of those authors was none other than Game of Thrones writer, George R.R. Martin. However, Ohlen is quite happy that BioWare did end up working on the Star Wars franchise.
"It was actually one of the more enjoyable development experiences," Ohlen says. "When we started we were like, 'We want to make the greatest Star Wars game ever made!' BioWare, we're very competitive, so at the beginning of any of our projects it's always 'we need to just blow it up!' But by the time we got to the end, we were all exhausted."
As for whether or not BioWare will ever return to the Star Wars franchise – beyond The Old Republic – Ohlen provided only a vague reply. 
"Could BioWare do another Star Wars game? That would be really awesome. The entire industry would love to see that, so hopefully, it happens."
The entire interview is well worth reading as it dives into a great deal of the details surrounding the development of Knights of the Old Republic.