News
Star Wars Online Game in Development at EA Vancouver, Listing Reveals
EA Vancouver appears to be working on an online Star Wars game, if a new job listing is accurate...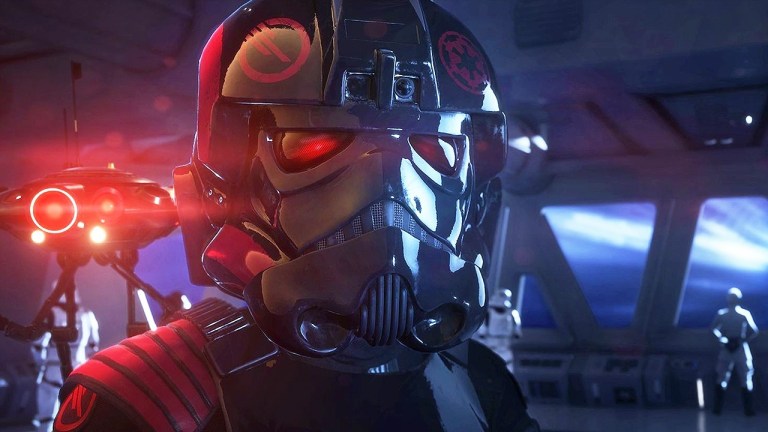 It was only six months ago that EA announced the closure of Visceral Games, and along with it, a new direction for its Uncharted-like action-adventure set in the Star Wars universe.
In the wake of the closure, development on the Star Wars game was handed over to EA Vancouver – and now, we may have an idea of the new direction the studio's taking with the troubled project.
A listing on EA's careers page reveals that the firm's looking for an "experienced lead online engineer" to work on a "AAA Star Wars title" at EA Vancouver. The successful candidate will also need to have experience in working on such online features as "matchmaking, asynchronous interactions, [and] live services." 
All of this suggests that EA Vancouver's retooling of Visceral's Star Wars game will turn it into an online, multiplayer experience of some sort, though we're presuming it'll offer a somewhat different pace to the Star Wars Battlefront series to avoid cannibalizing sales from that franchise (the microtransaction controversy has already done plenty of that).
This also fits with EA boss Patrick Soderlund's statement, published as part of Visceral Games' untimely demise:
"Importantly, we are shifting the game to be a broader experience that allows for more variety and player agency," Soderlund wrote,"leaning into the capabilities of our Frostbite engine and re-imagining central elements of the game to give players a Star Wars adventure of greater depth and breadth to explore."
Whether this means that EA Vancouver's now turning the remains of Visceral's Star Wars title into an open-world, online multiplayer game remains to be seen, though the clues are certainly there. 
More on this as it comes in.