News
Star Wars: Knights of the Old Republic & 12 Other Original Xbox Games Coming to Xbox One
Some true Xbox classics will soon be available for modern consoles, including Star Wars: Knights of the Old Republic.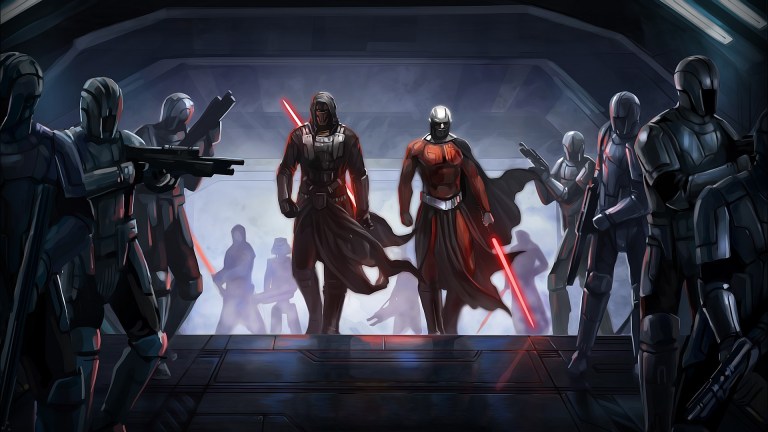 Microsoft announced at E3 2017 that original Xbox games are coming to the Xbox One backward compatibility program. Today, the first wave of backward compatible Xbox titles has finally been revealed. 
Starting on October 24th, you'll be able to play the following original Xbox titles on your Xbox One:
Star Wars: Knights of the Old Republic
Ninja Gaiden Black
Crimson Skies: High Road to Revenge
Fuzion Frenzy
Prince of Persia: The Sands of Time
Psychonauts
Dead to Rights
Black
Grabbed by the Ghoulies
Sid Meier's Pirates!
Red Faction II
BloodRayne 2
The King of Fighters Neowave
Much like Microsoft's previous backward compatibility programs, you'll be able to play these original Xbox titles by inserting an original Xbox disc into your Xbox One console or by downloading the games digitally via the Xbox store. The current price of these Xbox classic games appears to be set at $9.99.
These games will include a bit of the old and new in terms of modern-day features. For instance, games that supported system link play – such as Crimson Skies – will still support system link play. You'll even be able to link several generations of Xbox consoles together in order to arrange your throwback LAN party. 
Each of these titles will also sport a slight visual upgrade. While these games will not receive a complete visual overhaul, they are all now compatible with 1080p screens. That means much smoother animations, much better lighting effects, and the removal of blurry textures. Most of these games will still run at 4:3 aspect ratio, with the exception of Ninja Gaiden Black which supports 16:9.
Microsoft has not confirmed when they plan on releasing the next wave of original Xbox titles or which games will be included. However, a representative from Microsoft told IGN that it can be difficult to revive these old games due to various licensing issues and the closure of many of their original developers. 
For now, though, it's hard to argue against this initial selection of Xbox classics.