News
Star Wars Jedi: Fallen Order Release Date, Trailer, Story, and News
Star Wars Jedi: Fallen Order, the next EA Star Wars game, will arrive in November. Here's everything we know...
At the EA Play press conference at E3 2018, Respawn founder Vince Zampella revealed that the studio is working on a new Star Wars game called Jedi: Fallen Order. The game will take place during the era between Revenge of the Sith and A New Hope, a time when the remaining Jedi in the galaxy are being hunted down by the Empire. 
You play as Cal Kestis, a padawan who wasn't able to complete his training before the Emperor initiated Order 66. During his adventures, Kestis will master the ways of the Force as well refine his skills with a lightsaber. But none of this will be easy, as he'll be on the run from the Empire and the Second Sister, an Inquisitor hell-bent on hunting every last Jedi down.
The game is billed as a single-player action-adventure game. Stig Asmussen, former God of War III creative director, is leading development on Jedi: Fallen Order.
Asmussen wrote in an announcement on the official Respawn website that, "We promise to pay respect to the Star Wars legacy at all times, a fact that will be constantly reinforced and honored as a central game design tenet. Fans should expect the exemplary level of quality first established at Respawn with Titanfall, a game that epitomizes our studio's dedication to slick, larger-than-life action and fun, groundbreaking mechanics."
Here's everything else we know about Jedi: Fallen Order…
Star Wars Jedi: Fallen Order Trailer
The final Star Wars Jedi: Fallen Order trailer teases lots of epic Jedi action! Watch it below:
This promo shows how the team brought BD-1 to life:
This next trailer is a cinematic look at some of the game's more dramatic moments (including a lightsaber battle). Take a look:
Check out the full demo from E3 2019:
And here are the story trailers released so far:
Star Wars Jedi: Fallen Order Review
While we don't have a final review of the game, we did get almost four hours of hands-on time with Star Wars Jedi: Fallen Order. You can read our hands-on impressions here. 
Star Wars Jedi: Fallen Order Release Date
EA and Respawn have confirmed that Star Wars Jedi: Fallen Order will be released on Nov. 15, 2019. That's just three days after The Mandalorian premieres on Disney+. It's also a little over a month before Star Wars: Episode IX – The Rise of Skywalker premieres. Winter will be a big time for Star Wars.
EA revealed the box art for the game ahead of E3 2019. Here's the standard cover: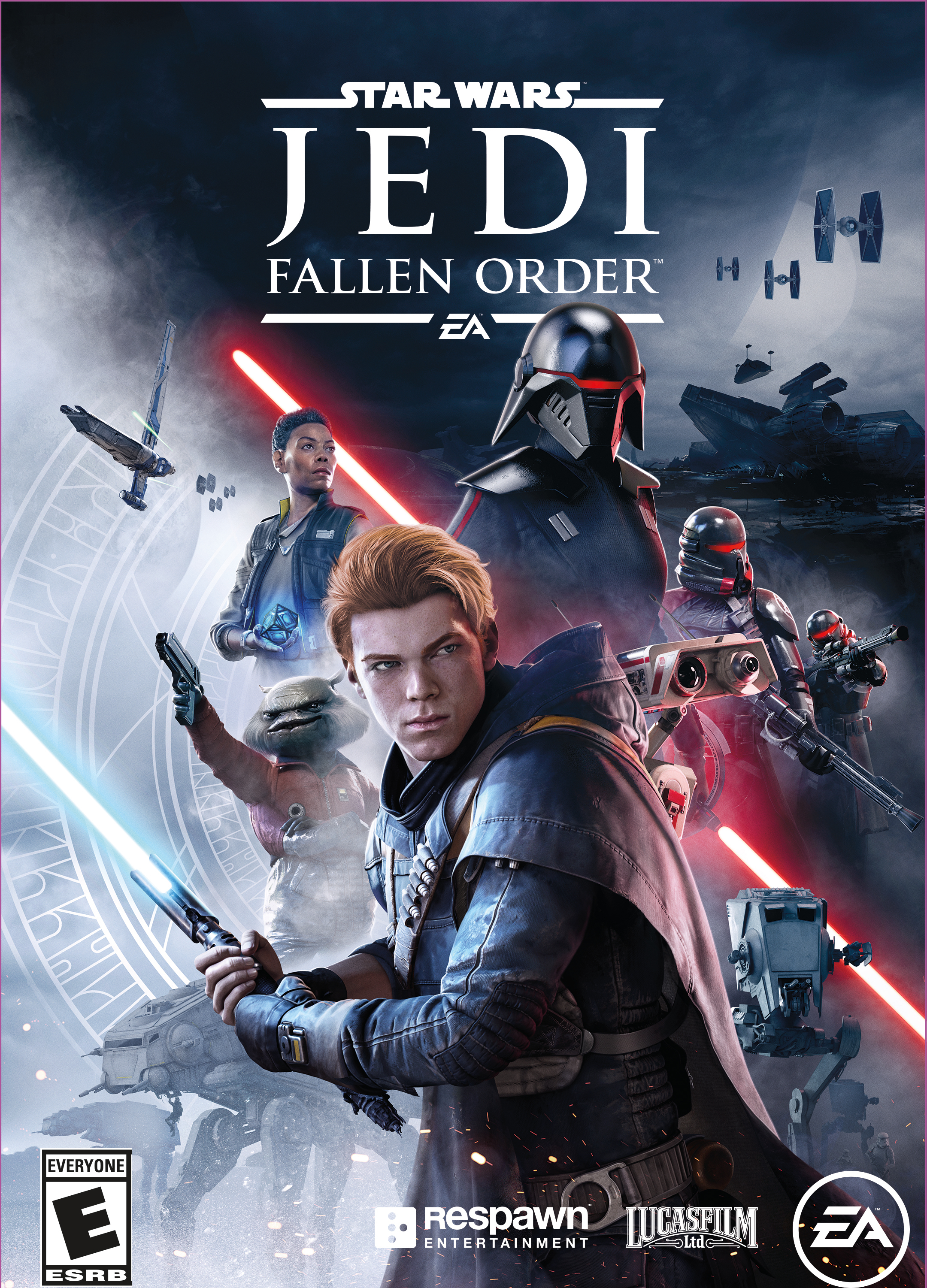 And this is the deluxe edition box art: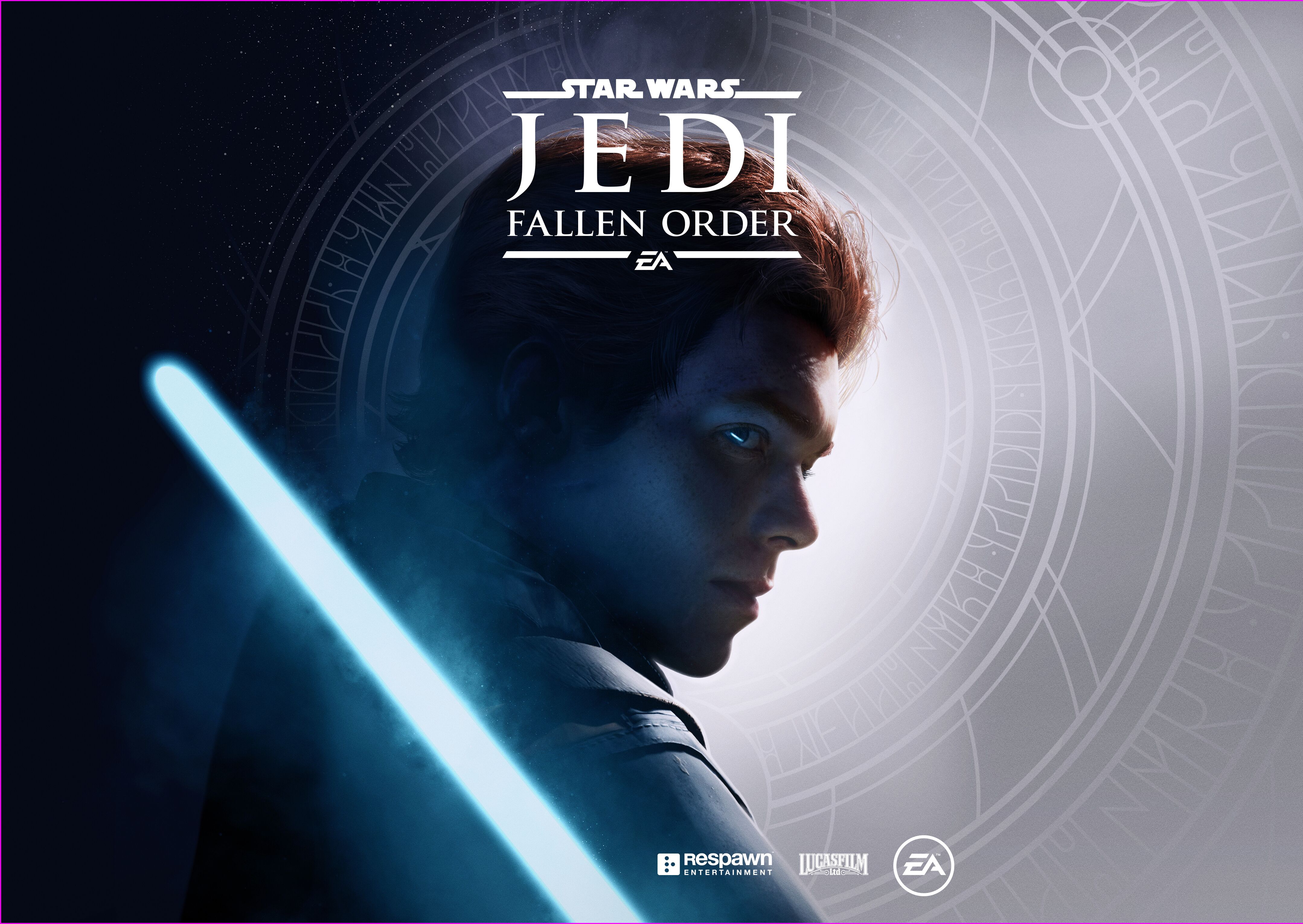 Star Wars Jedi: Fallen Order Cast
At Star Wars Celebration Chicago 2019, EA revealed that the main character is named Cal Kestis and he'll be voiced by Cameron Monaghan (Gotham, Shameless). Cal is a Jedi padawan in hiding in the aftermath of Order 66. 
Debra Wilson (Metal Gear Solid 4) plays a character named Cere, who is described as Cal's mentor. She is also a Jedi Knight in hiding.
Ben Burtt (WALL-E) voices a droid named BD-1. 
We'll keep you updated as we learn more about Jedi: Fallen Order!
Star Wars Jedi: Fallen Order Gameplay
The game is single-player and story-focused. On display during this year's EA Play was the game's particular brand of Jedi action. Like the Jedi Knight and The Force Unleashed series before it, Jedi: Fallen Order features a mix of platforming, lightsaber dueling, and Force power physics, as Cal unleashes his Jedi training on unsuspecting stormtroopers. The trailers above showcase a bit of that gameplay.
John Saavedra is Games Editor at Den of Geek. Read more of his work here. Follow him on Twitter @johnsjr9. 
Matthew Byrd is a staff writer for Den of Geek. He spends most of his days trying to pitch deep-dive analytical pieces about Killer Klowns From Outer Space to an increasingly perturbed series of editors. You can read more of his work here or find him on Twitter at @SilverTuna014.