News
Star Wars: Jedi Academy Mod Lets You Recreate Almost Anything
Jedi Academy's community continues their efforts to create the definitive Star Wars experience.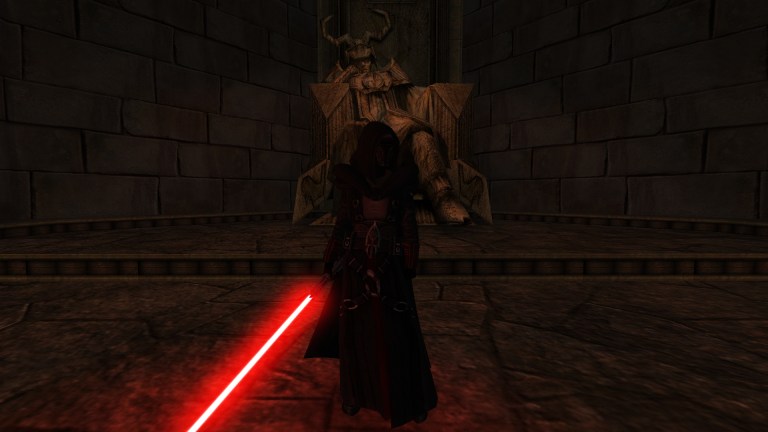 Recently, we looked back at Jedi Knight II: Jedi Outcast and how its slow start served as the basis for greater things to come. Well, one of those greater things was the game's sequel, Jedi Academy. While Jedi Academy isn't quite as great as Jedi Outcast, the game lives in infamy due to the attention its community has given it and the mods they have developed for the game's multiplayer over the years. 
Now, one of Academy's best mods has received a huge update that essentially transplants the entirety of the Star Wars universe into the game's multiplayer experience. 
For years, the Movie Battles mod has allowed gamers who maintain that no other Star Wars games have come close to matching the multiplayer brilliance of Jedi Academy to live out the Star Wars universe's biggest moments. The original version of the mod reworked the game's multiplayer by turning it into a more team-based experience. It also added quite a few Star Wars skins and levels not featured in the original game. 
The mod, which has since been upgraded to Movie Battles II, has just received a somewhat surprising update – known as Penekepack 1.6.2 – that adds quite a bit of content not featured in the mod's previous versions. The extent of this mod is somewhat daunting and includes everything from new lightsaber hilts (including some truly wacky designs), to new menus and characters from some of the latest Star Wars projects. 
The general idea, however, is that Movie Battles II now lets you play as nearly any Star Wars character you can dream of in just about any scenario from the Star Wars universe that you might be familiar with. This latest upgrade focuses on additions from sources such as Knights of the Old Republic, Rogue One, and Rebels, but also includes original trilogy updates such as a Chewbacca skin that includes the C-3PO backpack he wore during Empire Strikes Back. 
You'll have to comb through the full release notes to really appreciate the extent of this mod or, better yet, play it yourself. If you're interested in the later, you'll need a copy of Jedi Academy and the latest version of the Movie Battles II mod.