News
Star Wars Game Cancellation Led to Uncharted Creator Amy Hennig Leaving EA
The closure of Visceral and the cancellation of Star Wars "Ragtag" resulted in Hennig going indie.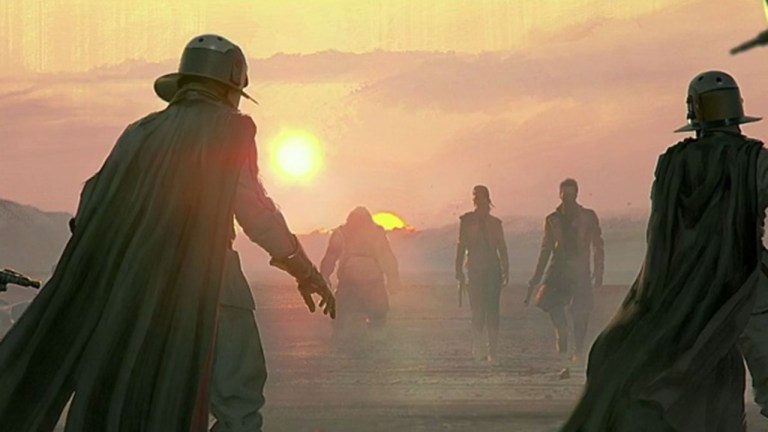 When EA shut down Visceral Games, and effectively killed the high-profile Star Wars game they were working on, many wondered what lied ahead for Amy Hennig. The former creative director of Naughty Dog had become the face of Visceral Games and the now-canceled Star Wars project but some speculated that she might remain an EA employee after the closure of the studio. According to Hennig, though, she has moved on from EA. 
"I'm not, I have not worked at EA since January, technically, legally," said Hennig in an interview with Eurogamer. "This is the problem, it was hard enough for them, but people were immediately asking them 'is Amy working with you?' and the answer was 'well, we're in negotiations…' like, hmm. It was, sort of the soft pedal answer."
While the closure of Visceral and the cancellation of the "Ragtag" Star Wars project was not well-received by fans, Hennig insists that there isn't much bad blood between her and EA and that the delay in her revealing she had departed the company was just one of those things.  
"I haven't been in, but look – I get along with all those people, I consider even the guys on the exec team friends," said Hennig. "But it made it awkward because it was like, 'I never got the chance to announce that I'm not at EA so I need to just pull off that band-aid at some point – but also had nothing to announce. It makes it sound like I just went home! But I'm doing all this stuff, working on all kinds of things."
Hennig also spoke briefly about what became of the Star Wars game she was working on by noting that EA Vancouver is working on something "pretty different." She says that once the project moved in an open-world direction, it became "such a different game to the one we were making." While Amy would love to see that project resurrected, she insists she's not working on anything Star Wars related at the moment. 
"I'm working independently and staying independent," says Hennig. "I just started my own small little independent studio and am consulting with some people. I'm hoping to bring some people on board, I would love to have a little company of about six to eight people, 15 at the most, and do some more projects, do some VR stuff – I'm consulting with some VR companies and doing a ton of research because I haven't played a lot to immerse myself in it."