News
Star Wars: Disney to Launch Augmented Reality Event for Force Friday II
Participate in the Star Wars Force Friday II "Find the Force" AR experience for a chance to win tickets to the premiere of The Last Jedi!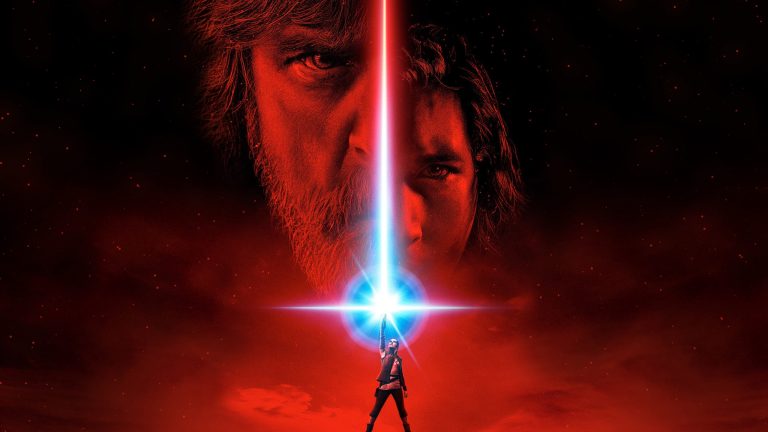 The Last Jedi will bring audiences a new chapter in the Star Wars saga, along with plenty of new books, comics, merch, and collectables. In fact, this year, Disney is commemorating the launch of a whole slew of Star Wars products on Sept. 1 aka Force Friday II. And on top of all of the new merch, Disney is also launching a new augmented reality experience that will bring fans closer to the galaxy far, far away — and The Last Jedi premiere in December!
From September 1-3, retailers around the world will invite fans to take part in an AR treasure hunt. Here's how it works: first, download the Star Wars App (those who already have the app will need to download the latest version). Then, visit any one of 20,000 participating retail locations to find a graphic that contains the "Find the Force" logo.
When you scan the graphic using the Star Wars App, you'll reveal a character, who through augmented reality, will appear in the room with you. You can then take photos, record videos, and share the experience on social media. Come back each day to reveal new characters (15 in total across the program's three-day run).
You can find more info on the experience here. 
Fans can download the latest version of the Star Wars App (v. 2.3 or higher) beginning Aug. 24 for an early look at the new Porg characters in AR before the AR treasure hunt goes live at retail on Sept. 1.
By sharing photos or videos featuring the in-store AR characters on Twitter or Instagram using #FindtheForce and #Sweepstakes throughout Force Friday II weekend, fans in select global markets can participate in a sweepstakes for the chance to win the ultimate fan experience: tickets to the Star Wars: The Last Jedi premiere in December.
"Force Friday II is a major milestone in the countdown to Star Wars: The Last Jedi. Star Wars has always championed new technology, and we are excited that augmented reality will allow fans to experience the universe in a whole new way," said Kathleen Kennedy, President of Lucasfilm, in a press release.
More on this as we learn it!
Read and download the full Den of Geek Special Edition magazine here!