News
Original Star Wars: Battlefront Is Finally on Steam and GOG
Nearly 15 years since the game launched, you can now access Star Wars: Battlefront on Steam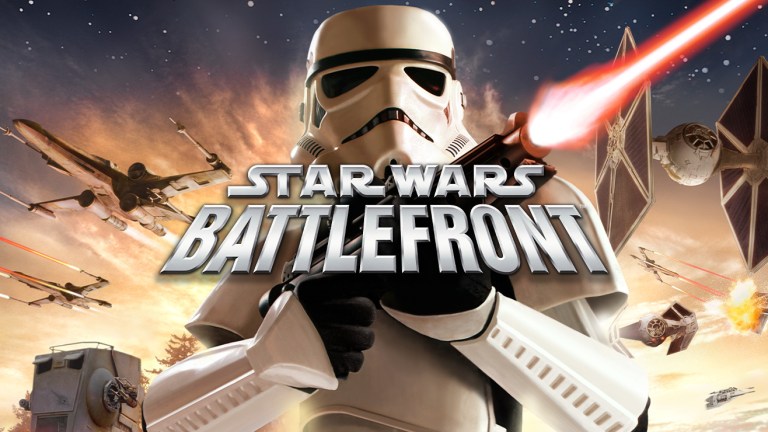 Good things come to those who wait. And if you've been waiting patiently for nearly fifteen years for 2004's Star Wars: Battlefront game to become available on Steam, here's good news for you: the game has finally appeared on that popular game platform.
As part of the buildup to this year's May the 4th celebrations, Pandemic Studios' original version of Battlefront has been plonked onto Steam and GOG. The game is currently priced at $8.49 on both platforms, which is pretty much a steal if you fancy a great Star Wars action game.
Of course, Battlefront has always been available on PC, but the novelty of putting it on Steam after all these years is one way to get people talking about it again. With any luck, there will be a fresh rush of people downloading the game and playing it this weekend, which could make for some well-populated online battles. (Given that the official servers for the game went down in 2014, though, you'll need to follow this fan-made guide to get online.)
And while we're on the topic of Steam and Star Wars, Valve has also assembled a killer bundle of classic Star Wars games. You can currently get 26 Star Wars games for $84.56, which is a saving of a little over $25 when compared to buying them separately.
Included in this bundle are such classics as X-Wing vs Tie Fighter, Dark Forces Rogue Squadron 3D, LEGO Star Wars: The Complete Saga, Jedi Knight: Jedi Academy, Republic Commando, and Star Wars: Knights of the Old Republic (plus its sequel, The Sith Lords).
There are loads more on the list, too. Perhaps Battlefront won't be the only classic Star Wars game that will find a new lease of life this weekend…