News
Star Wars Battlefront 2: EA Shuts Down Microtransactions Amid Controversy
Electronic Arts has decided to shut down microtransactions in Star Wars Battlefront 2 after fan backlash.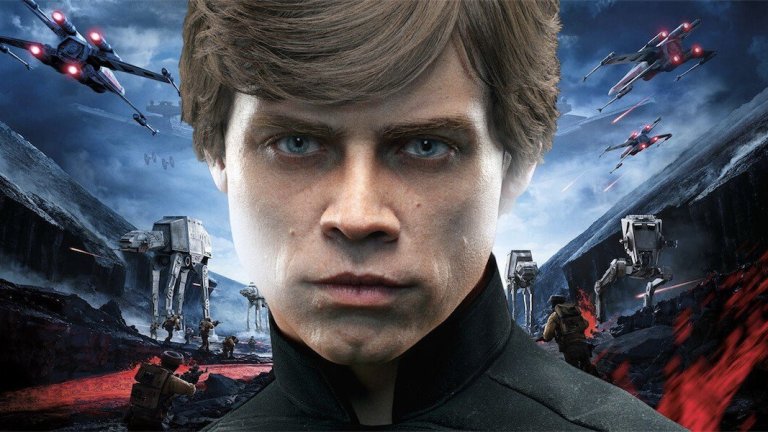 The people have spoken and the publisher has backed down. EA has decided to shut down microtransactions in Star Wars Battlefront II after the major fan backlash the game received leading up to its release.
Said EA in a blog post:
Our goal has always been to create the best possible game for all of you – devoted Star Wars fans and game players alike. We've also had an ongoing commitment to constantly listen, tune and evolve the experience as it grows. You've seen this with both the major adjustments, and polish, we have made over the past several weeks.

But as we approach the worldwide launch, it's clear that many of you feel there are still challenges in the design. We've heard the concerns about potentially giving players unfair advantages. And we've heard that this is overshadowing an otherwise great game. This was never our intention. Sorry we didn't get this right.

We hear you loud and clear, so we're turning off all in-game purchases. We will now spend more time listening, adjusting, balancing and tuning. This means that the option to purchase crystals in the game is now offline, and all progression will be earned through gameplay. The ability to purchase crystals in-game will become available at a later date, only after we've made changes to the game. We'll share more details as we work through this.
Originally, EA only planned to lower the price of the hero unlocks. Those changes involved lowering the price of the game's biggest heroes by 75%. That means that characters like Luke Skywalker and Darth Vader would cost 15,000 credits, while Emperor Palpatine and Chewbacca would set you back 10,000 credits. 
EA saw itself forced to switch gears in response to the overwhelmingly negative reaction that accompanied the full reveal of Battlefront 2's microtransaction model. See, it was possible to play as your favorite heroes in Battlefront 2, just as you could in previous Battlefront games. The difference this time was that many of the heroes had to be purchased with in-game credits. The price for the most popular in-game heroes – particularly those with a lightsaber – was quite high. 
Fans found that grinding for these credits required a substantial time investment (some have speculated it could be as high as 40 hours of gameplay). The alternative to grinding for credits was to purchase some of the game's loot boxes and just hope that you got a very rare in-game hero as one of the random prizes. Even then, there were few guarantees. Gamespot spent $100 on loot boxes and still couldn't access some of the game's top heroes. 
While the cancelation of microtransactions comes just in the nick of time, as the game is out today, it's still alarming how hard EA is pushing to use this model for its games in order to keep players buying things for a game they already paid $60 or more for. Even worse, Battlefront II's microtransaction model allowed those who spent additional money on the game to acquire a variety of objects that gave them a substantial in-game advantage in the multiplayer mode. That's opposed to a game like Overwatch, which only puts cosmetic items in loot boxes. 
It remains to be seen how EA plans to fix its in-game purchase model, but we'll certainly keep an eye on it.