News
Star Wars Battlefront 2: EA Reveals New Microtransaction System
Battlefront II will no longer offer pay-to-win options, but you'll once again be able to spend money in the game.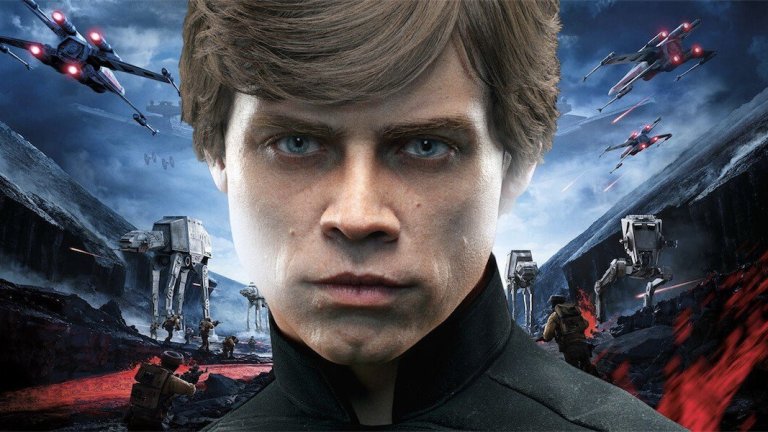 EA is putting microtransactions back into Star Wars Battlefront II. 
A recent blog post on the EA website outlines how microtransactions will now work in Battlefront II. Basically, you will no longer be able to purchase anything that might give you a competitive advantage in the game. That means no more purchasable loot crates and no more purchasable Star Cards. However, those who have already purchased and unlocked those items will be able to keep them. 
From now on, progression in Battlefront II will be "linear." Thate means that Star Cards and items that may offer some kind of competitive advantage will be earned via gameplay. Players will now earn experience points for their classes and heroes that will be used to unlock additional skills and items that are used in the game. Once you've earned enough experience points, you'll get a skill point that you can use to unlock or upgrade a Star Card. 
Loot crates will still be in the game, but they'll be issued as a bonus for daily log-ins, milestone completions, and by beating timed challenges. These crates will contain either credits or cosmetic items, but will not reward anything that can impact gameplay. 
However, none of that means that microtransactions won't be in the game. Starting in April, players will be able to use real money to purchase new costumes and other items that will alter the appearance of characters. These same items are also purchasable through in-game credits and crystals which can be earned via traditional gameplay. 
This model is infinitely better than the one the game shipped with, but it's going to be interesting to see whether or not this move will actually bring people back to Battlefront II. It's entirely possible that the Battlefront II name is just too tainted at this point to be rescued. 
If you're just catching wind of this controversy, then you're missing out on one of the great gaming dramas of recent memory. When Battlefront II launched to the public, it featured a loot box/microtransaction system that heavily encouraged players to spend quite a bit of money on the game in order to unlock perks and certain legendary Star Wars characters. Many considered it to be a clear example of pay-to-win. 
Following a public outcry and what we're sure was a tense call from Disney's CEO, EA decided to remove microtransactions from the game. However, the loot boxes remained.