News
Star Wars Battlefront 2: Disney Expressed Unhappiness with EA's Microtransaction Controversy
Disney supposedly stepped in following the mass controversy that plagued Star Wars Battlefront 2. The House of Mouse is unhappy with EA.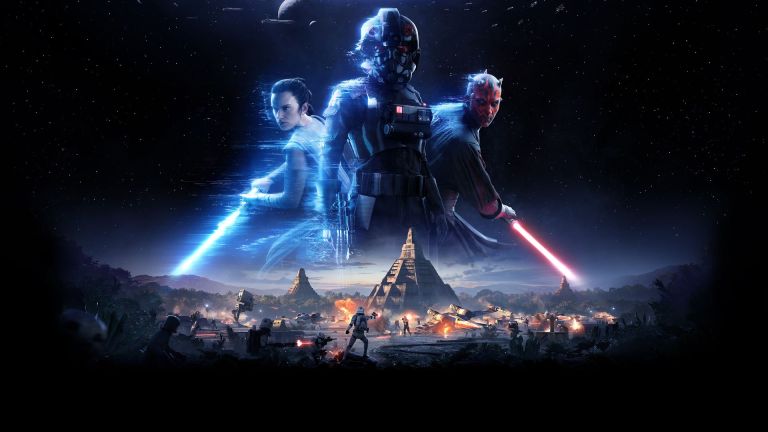 A new report suggests that Disney may have been behind EA's decision to temporarily remove microtransactions from Star Wars Battlefront 2. 
The Wall Street Journal is citing sources "familiar with the matter" who claim that Disney CEO Bob Iger was personally alarmed by the negative attention that the game's microtransaction system was garnering. The report places the timing of those concerns at around the time that an official EA reply on Reddit regarding the nature of the game's microtransaction system became the most downvoted post in the website's history. 
Iger reportedly requested that Disney's head of consumer products and interactive media, Jimmy Pitaro, contact EA and share their concerns with the publisher. Lucasfilm later informed the Washington Post that, "Star Wars has always been about the fans—and whether it's Battlefront or any other Star Wars experience, they come first. That's why we support EA's decision to temporarily remove in-game payments to address fan concerns."
As we've previously reported, EA has recently decided to remove Battlefront 2's microtransaction system, but did state that "The ability to purchase crystals in-game will become available at a later date, only after we've made changes to the game." What that means is that players will no longer be able to spend money to purchase the game's "loot boxes."
However, those loot boxes do remain in the game for the time being. The difference is that players can only acquire them via gameplay. While this does help address concerns regarding a player's ability to gain a significant competitive advantage by spending money, it doesn't really do anything about the larger concern that the loot box system's reward randomization can greatly affect gameplay in the long-term. A player can still be "lucky" enough to get the right upgrades or characters in their first few loot boxes. 
As for Disney, their interest in this matter dates back to a 2013 deal between EA and themselves which seemingly granted the publisher the exclusive rights to produce Star Wars games. The exact terms of the deal were unknown at the time it was made. 
While 2015's Star Wars Battlefront was a tremendous sales success, the relationship between these two parties has been somewhat rocky thus far. Along with this recent change to Battlefront 2, EA also decided to shutter developer Visceral Studios and suspend work on their secret Star Wars project.