News
Star Fox Was Developed in Nintendo's Smoke Break Room
The revolutionary Star Fox can trace its roots to a hacked Game Boy and some long cigarette breaks.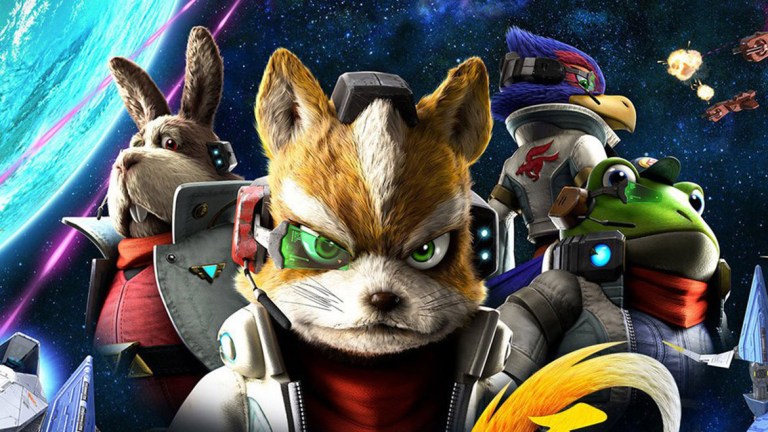 There's a new video that sheds a little light on the mysterious – and bizarre – development of the original Star Fox games. 
The development of Star Fox can be traced back to when an Argonaut Software boss told a 17-year-old employee named Dylan Cuthbert to hack the Game Boy and see if it was possible to develop a 3D game for the platform. The game they developed, which was eventually called X, was showcased to Nintendo at an industry event. Nintendo was so impressed with the technology that they invited Argonaut developers to Nintendo HQ in order to show them how they hacked their system and how Nintendo could develop such projects. 
Nintendo went on to acquire the rights for X, but that wasn't the most productive thing to come out of this meeting. Argonaut also scored an invite back to Nintendo HQ where Nintendo showed them their work on the Super Nintendo. Not long after, Nintendo tasked the company with developing the 3D Super FX chip. 
Initially, Nintendo planned on using the technology to create a project codenamed SnesGlider (some have also called it NesGlider). The project was seemingly being treated as little more than a "proof of concept" attempt to show Nintendo that the technology was possible. However, when Shigeru Miyamoto took a look at SnesGlider, he reportedly sharply inhaled his breath and indicated that it was in no way ready to be referred to as an actual game. 
Nintendo then did something that was relatively unheard of at the time. They hired three non-Japanese and very young developers from Argonaut to come work at Nintendo HQ in Kyoto as full-time employees. The team was supposedly given workstations in the Nintendo smoking lounge where Nintendo employees who smoked (which, at the time, included Shigeru Miyamoto) would comment on the game during breaks. 
Yes, Miyamoto casually helped shaped the development of Star Fox during his cigarette breaks. In fact, while Miyamoto was walking through the fabled Fushimi Inari Shrine in Kyoto, he dreamed of flying through the gates of the shrine at quick speeds. That idea became the basis for the original Star Fox's gameplay. From there, it supposedly only took the young team 11 months to develop the original Star Fox as we know it today. 
Oh, and Miyamoto eventually quit smoking.