News
Star Citizen Update Adds Playable Female Characters
Star Citizen's next update will add female player characters and other notable content.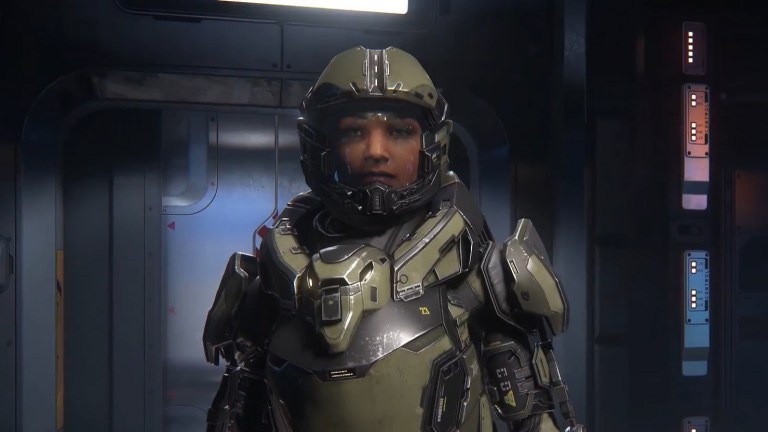 Star Citizen will finally let you play as a female character in what little of the game there is to actually play at this time.
Star Citizen's 3.5 update (one of the game's more notable updates in a long time), will allow players to create and play as female characters. Some have stated that this feature has been notably absent from the game up until this point (which is kind of funny when you consider that most of the game is also notably absent from the game), but Star Citizen creator Chris Roberts stated in a press release that the reason they haven't been in the game up until this point is as needlessly complicated and strange as most of the excuses for why Star Citizen isn't more of an actual game. 
"It involved creating an entirely new 'rig' for female characters to make them physiologically distinct from the male characters," said Roberts. "[That's] something most games don't try to attempt for player characters."
Some of the challenges that Roberts is referring to involves Star Citizen's Gene Splicing system which lets you customize a character on a genetic level. It's a deep character creation system that had to be re-imagined in order to incorporate female character aspects. Roberts says that this system helps ensure that custom characters don't look like "monsters." The team also had to redesign certain other visual elements of the game in order to account for a new kind of character. 
Star Citizen will also enjoy a new flight model that better incorporates in-atmosphere gravity. This update also features a new planet that is essentially one giant city. It's the same one showcased at a recent Star Citizen keynote speech. The full list of upgrades included in this patch can be found here.
In case you haven't picked up on the gist of what we're hinting at, though, every Star Citizen update feels a bit strange considering how far away the game is from being in a state that you could even remotely refer to as finished. The game's long development cycle (which includes the delayed release of the game's high-profile campaign) has so far been highlighted by incremental updates, lawsuits, and a lot of excuses. 
Matthew Byrd is a staff writer for Den of Geek. He spends most of his days trying to pitch deep-dive analytical pieces about Killer Klowns From Outer Space to an increasingly perturbed series of editors. You can read more of his work here or find him on Twitter at @SilverTuna014.