News
Star Citizen Raises Over $1 Million Following Alpha 3.3 Release
The unbelievable success of Star Citizen continues a million dollars at a time.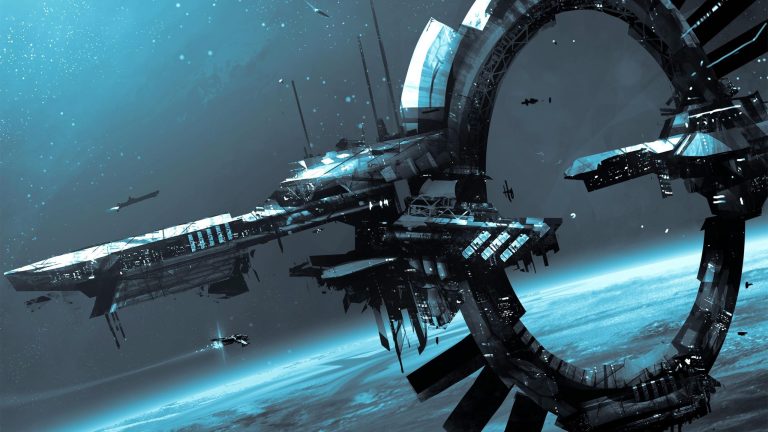 Ok, who keeps giving money to the Star Citizen team?
Following the release of the star-studded trailer for Star Citizen's Squadron 42 single-player campaign, Roberts Space Industries (the game's parent company) reported that they received $379,254 on October 10 and $600,000 over the next three days. This brings the game's lifetime funding total to an astonishing $195,768,020. If you measure its untraditional funding and release structure against the funding and release structure of other games, then Star Citizen is currently the fourth most expensive game ever made. 
Before we go any further, it should be noted that this astonishing amount can be attributed to more than just the release of a trailer. Star Citizen's alpha 3.3 was released to the game's public test servers. It's a somewhat substantial release (at least in the context of this game) that not only kicked off the start of CitizenCon (arguably the world's largest fan convention for something that barely exists) but included the release of content like the ability to map voice and facial features as well as some new ships. 
It's certainly worth mentioning that one of those ships (the Anvil Valkyrie dropship) costs $330. Humorously, depending on your perspective, buying that ship doesn't grant you access to the game itself. 
Let's put aside the factual portion of our program and return to the question we asked in the beginning. How does Star Citizen continue to make so much money? Star Citizen first appeared on Kickstarter in 2012 and immediately gained attention due to the involvement of Chris Roberts, designer of the Wing Commander series, and the campaign's promises of a truly epic space adventure that boasts nearly infinite gameplay possibilities. 
Since then, we've gotten impressive pieces of footage, some more promises, the opportunity to purchase ludicrously expensive pieces of in-game content, a lawsuit or two, and some playable pieces of content, but we arguably haven't gotten even 1% of what was promised in 2012. 
It's currently being reported that we will see a "development" roadmap of the Squadron 42 campaign sometime before the end of the year. For the sake of all you Star Citizen backers out there, we hope that's true. After all, the release of Star Citizen has at least 99 problems, but the studio's ability to continue acquiring a disproportionate amount of money for comparatively little content certainly isn't one. 
Read and download the Den of Geek NYCC 2018 Special Edition Magazine right here!
Matthew Byrd is a staff writer for Den of Geek. He spends most of his days trying to pitch deep-dive analytical pieces about Killer Klowns From Outer Space to an increasingly perturbed series of editors. You can read more of his work here or find him on Twitter at @SilverTuna014.