News
Star Citizen Has Cost Almost $200 Million So Far
The saga of Star Citizen continues as a new financial report reveals the game's massive costs.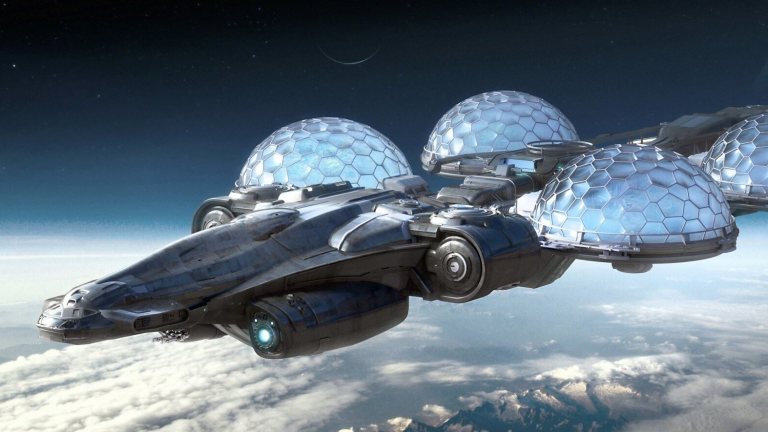 A new financial report reveals that the Star Citizen team have spent almost $200 million on the game thus far. 
The Cloud Imperium Games team have published a financial breakdown of Star Citizen's development. It reveals many fascinating tidbits about one of the most lucrative (and controversial) games ever made. First off, it seems that the vast majority of the game's funding has come from backers. While recent years have seen more and more outside investments add to the game's financial war chest, it's clear that backers are still keeping this crazy train on the tracks.
Second, and somewhat encouragingly, it appears that the vast majority of the Star Citizen money spent thus far has gone towards the salaries of the people working on it. We've all heard enough horror stories concerning how poorly studios treat their employees (hello Telltale), so it's nice to know that the Star Citizen team is seemingly being taken care of above all else. That includes bringing in more full-time developers rather than relying on contracted help. 
However, one of the biggest takeaways from these reports is something that isn't spelled out in any of the graphs. It seems that about $193 million has been spent on Star Citizen thus far. That's already a daunting number that doesn't get any smaller when you realize that the team appears to be spending more money than they're technically making (even if they've saved more than the cost of the game so far) and that there's no clear end in sight for the game's development. 
While the spending more than they're making part of that arrangement is far from unheard of in any business, the fact remains that we don't really know when Star Citizen will be anywhere near "complete." The game's Squadron 42 single-player mode is expected to be released sometime in 2020, but that only represents a fraction of what the team is supposedly working on, and even if it does come out that year, it will have taken the team eight years to release it. On top of that, you've got lawsuits from fans and other studios complicating the release process. 
Star Citizen is clearly still making a lot of money, but these figures paint a somewhat bleak picture in regards to how sustainable this business model is over a long enough timeline. 
Matthew Byrd is a staff writer for Den of Geek. He spends most of his days trying to pitch deep-dive analytical pieces about Killer Klowns From Outer Space to an increasingly perturbed series of editors. You can read more of his work here or find him on Twitter at @SilverTuna014.