News
Star Citizen Backer Loses Lawsuit Against Developers For Pledge Money
A manipulated Star Citizen fan is trying to do everything he can to get his money back.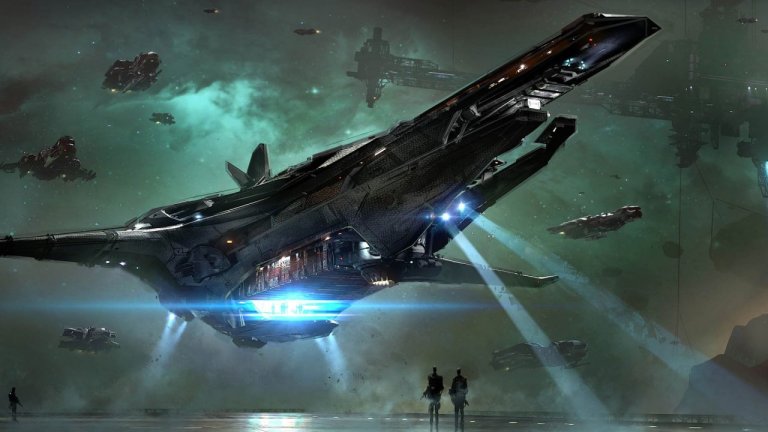 A Star Citizen backer attempted to sue developer Roberts Space Industries in order to recoup the $4,500 he pledged towards the game. 
Ken Lord has been a Star Citizen supporter ever since the game's Kickstarter campaign launched in 2012. He is reportedly a fan of Chris Roberts' Wing Commander games and believed that Star Citizen could have been an evolution of that concept. Perhaps that helps to explain why he continued to donate thousands of dollars to the game as its development "progressed."
You may be thinking that Lord eventually became disillusioned with the game as Star Citizen's development dragged on without many substantial updates. That's partially true, but Lord has a very specific complaint about the development of Star Citizen that drastically impacted his ability to enjoy even the brief gameplay demos the developers have released thus far. See, Lord suffers from multiple sclerosis and tremors. So, when the Star Citizen team decided to remove co-op and add first-person shooter gameplay, Lord found himself unable to properly enjoy the new direction due to his condition. 
Lord's frustration finally reached the point when he decided to just ask for his money back. The problem is that RSI changed their terms of service to say that no refunds would be issued to anyone requesting a refund more than 14 days after they sent the money. RSI claims that the terms of service are not retroactive, but since many of Lord's 61 (!) contributions were made after the new terms of service were in effect, they do apply. 
Still, Lord did try to ask for a refund via the usual means (customer service, community forums, etc.). When that failed, he turned to the court. Unfortunately for him, the West District Santa Monica courthouse dismissed his case. 
The saddest part of this story, as Lord tells Kotaku, is that he received an e-mail from Chris Roberts as one of the benefits for his pledges. In that e-mail, Lord told Roberts of his condition and how he "wasn't ever going to be much of a fighter pilot." Roberts supposedly assured him that everyone would have a place in Star Citizen.