News
STALKER 2 Release Date Set For 2021
We might finally get a sequel to the cult classic shooter S.T.A.L.K.E.R., but don't get your hopes up yet.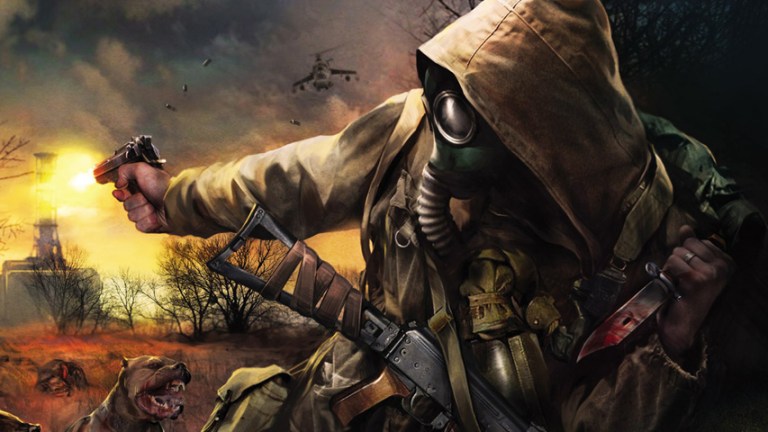 A sequel to the 2007 shooter S.T.A.L.K.E.R.: Shadow of Chernobyl is reportedly in development.
That news comes from Sergiy Grygorovych (owner of S.T.A.L.K.E.R. developer GSC) who took to Facebook with a post that reads "Today 15.05.2018 I officially declare: GSC GAME WORLD DEVELOPS S.T.A.L.K.E.R. 2." That same post includes a link to a website for S.T.A.L.K.E.R. 2. that includes the game's logo and the year 2021 (which seems to be the game's projected release date). 
That sounds pretty official, but there's another side to this story that casts serious doubt on whether this game is actually being made or if it will ever be released. First off, the operational status of developer GSC Game World is questionable. The studio dissolved in 2011 and many of its former employees went on to form 4A Games (developers of the Metro series) and Vostok Games. Before that happened, though, Sergiy Grygorovych made a public declaration that GSC was working on S.T.A.L.K.E.R. 2. He claimed the game would be released in 2012. Obviously, that didn't come to pass. 
While GSC Game World re-opened in 2014, the only project the studio has released is a strategy game called Cossacks 3 which was met with a decidedly mixed reception. The point here is that GSC seemingly no longer employees many of the same people who worked on the original S.T.A.L.K.E.R. franchise and that Sergiy Grygorovych has made claims regarding his intentions to develop a sequel to the series before that amounted to nothing.
What's the takeaway from all this? At the moment, we believe it's fair to say that Sergiy Grygorovych wants to develop S.T.A.L.K.E.R. 2 and likely has people working on such a project. However, the highly informal nature of this announcement and the distant release date of 2021 are both troubling omens in regards to the project's chances of actually being released. 
We're rooting for a sequel to S.T.A.L.K.E.R., but at the moment, we'd advise that you consider this announcement to be a slightly more advanced form of a rumor.