News
Square Enix Working With Bulletstorm Developer on New Game
All signs point towards a major new shooter from the developers of some of gaming's greatest shooters.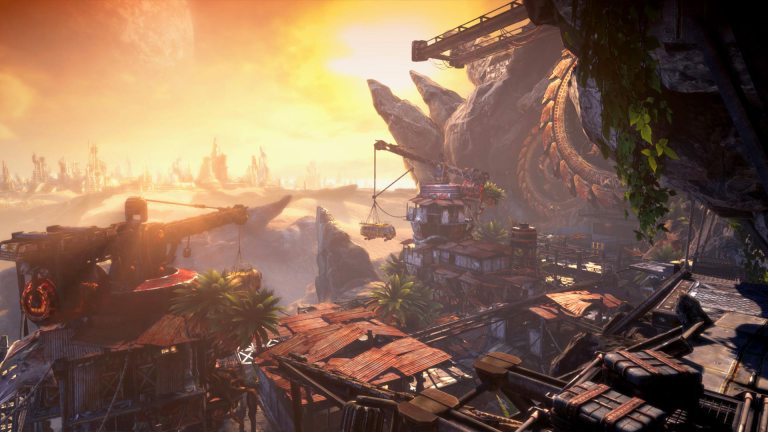 Square Enix and Bulletstorm developer People Can Fly are collaborating on a mysterious future project. 
According to Square Enix, this new project is a "high-end original title for console and PC." Currently, it seems that Square Enix has not acquired People Can Fly, but are simply opting to work with them on what seems to be a Triple-A title. 
A job posting on the People Can Fly website hints that this game will include multiplayer and single-player elements and that development of it requires experience with "chokepoints, routes, lines of sight, [and] engagement distances." As others have suggested, this information, combined with People Can Fly's development history, suggests that this new title will be some kind of shooter. 
Square Enix has also stated that they do not intend to show this game at E3 2017. That being the case, it seems safe to assume that the title will not be about until at least late 2018. 
The official press release adequately describes how excited everyone is to work with each other, but stops short of actually detailing the project in question. 
Developer People Can Fly are best known for their work on Painkiller, Bulletstorm, and the Gears of War series. They were previously acquired by Epic Games in 2012 but split from the company in 2015. However, they did collaborate with Epic to develop a co-op survival game called Fortnite which is still expected to release sometime in 2017. 
As for Square Enix, they've recently made waves by deciding to sell off IO Interactive and the Hitman franchise. However, the rest of the studio seems to be doing quite well according to their latest financial reports, which is perhaps why they felt the need to collaborate with People Can Fly on this major release. One can also safely assume that the re-release of Bulletstorm did fairly well if People Can Fly is being contracted to work on a brand new Triple-A property.
We'll have more information about this game as it becomes available.