News
Splatoon 2: Winter DLC Release Date & Details
A ton of new Splatoon 2 content is just around the corner.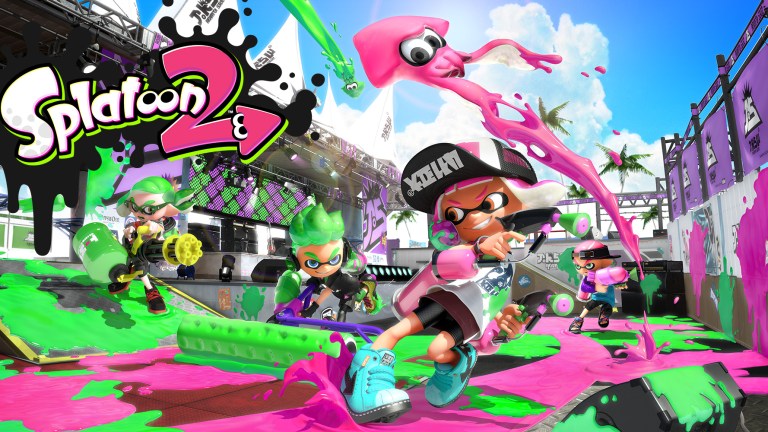 Because 2017 is the year that just keeps on giving for Nintendo fans, the world's most beloved manufacturer of the Nintendo Switch has revealed a sizeable new update for Splatoon 2 set to hit this holiday season. 
This update is so large, in fact, that it's going to have to be released in waves. The first of these releases will occur on November 23rd. That particular release will include most of this update's cosmetic additions to the game. For Splatoon 2 players, that means you will be able to access 140 new pieces of gear. Much of this gear consists of cold weather-themed items like ski masks and coats – the Splatoon 2 team has toyed with the idea of doing seasonal fashion updates – as well as a variety of items that were previously featured in the original Splatoon. 
This release also includes four more hairstyle options you can choose from when designing your character, as well as a couple new tracks to listen to mid-match. Furthermore, the November 23rd content update will raise the existing level cap from 50 to 99. While grinding for those new levels, players can enjoy a variety of minor improvements such as the ability to change your gear while waiting for a multiplayer match. 
On November 24th, the second stage of this content update will be made available. This part of the release features the four new multiplayer maps being added to the game over a period of weeks. The most amusing of these maps is certainly "MakoMart;" a giant shopping facility that the team added as a nod to the frenzy surrounding Black Friday sales. The names of the other maps haven't been confirmed – nor have their exact release dates – but they will take place in a Museum, a shopping mall, and a warehouse. 
Finally, a mid-December update will feature the introduction of Splatoon 2's fourth ranked battle mode. This mode, called "clam blitz," requires players to collect clams scattered throughout the map and drop them off in the opposing team's buckets. Said baskets are protected by barriers which can only be broken by a "power clam" earned by collecting ten regular clams.
This update should make it clear that Nintendo intends to support Splatoon 2 for the foreseeable future. The game's next major update is currently expected to be released around February or March of next year.