News
Spike's Video Game Awards Nominees Announced, No Surprises
Spike's VGX nominees have been announced, and it doesn't hold any surprises, but there sure is a lot of competition. Here is the list of noms, and who we think will (and should) win...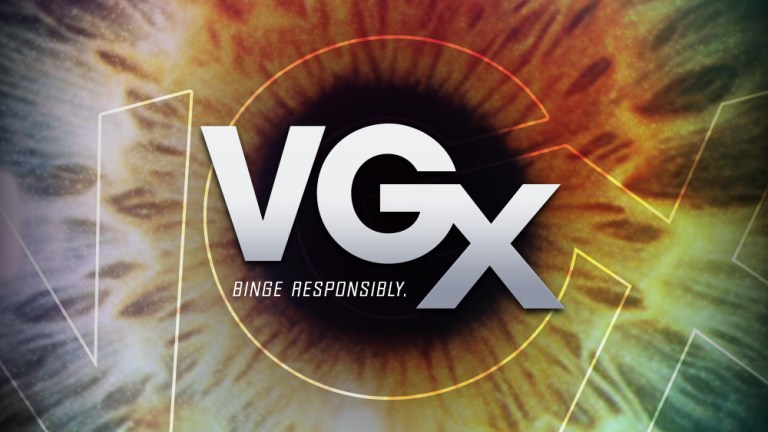 Spikes Video Game Award, now named Spike's VGX, nominess have been announced, and there is certainly a great deal of competition–even if it is from the video games that you would only assume had to be nominated.
2013 is a year filled with absolutely incredible video game titles; titles that push the medium forward.  With games like BioShock Infinite changing everything we thought we knew about the BioShock series, Grand Theft Auto V setting an unprecedented expectations for an open world single-player campaign, and The Last of Us being the best post-apocalyptic video game experience to date, there is certainly no lack of competition for game of the year.
Those interested will be able to stream this year's Spike VGX online on December 7th, beginning at 6pm EST/3pm PST. Streams will be available on Xbox One, Xbox 360, PS3, Twitch, iOS, Gametrailers.com, and of course Spike's official website. Here is the full list of nominees, as well as our prediction of who WILL win, as marked by (P) for probable, and who Den of Geek thinks SHOULD win, as marked by (S) for should.
Game of the Year
BioShock Infinite

Grand Theft Auto 5 (S)

Super Mario 3D World

The Last of Us (P)

Tomb Raider
Studio of the Year
Irrational Games

Naughty Dog (P)

Rockstar North (S)

The Fullbright Company
Best Shooter
Battlefield 4 (P)

BioShock Infinite

Call of Duty: Ghosts

Metro: Last Light (S)
Best Action Adventure Game
Assassin's Creed 4: Black Flag

Grand Theft Auto 5

The Last of Us (P)(S)

Tomb Raider
Best Sports Game
FIFA 14

MLB 13: The Show

NBA 2K14 (P)(S)

NHL 14
Best Independent Game
Gone Home (P)(S)

Kentucky Route Zero

Papers, Please

The Stanley Parable
Best RPG
Final Fantasy 14: A Realm Reborn (P)(S)

Fire Emblem: Awakening

Ni no Kuni: Wrath of the White Witch

Pokemon X/Y
Best Fighting Game
Divekick

Injustice: Gods Among Us (P)(S)

Killer Instinct

Tekken Revolution
Best Driving Game
F1 2013

Grid 2

Forza Motorsport 5 (P)(S)

Need for Speed Rivals
Best DLC
Borderlands 2: Tiny Tina's Assault on Dragon Keep (P)

Dishonored: The Knife of Dunwall

Far Cry 3: Blood Dragon (S)

Mass Effect 3: Citadel
Best Xbox Game
BioShock Infinite

Brothers: A Tale of Two Sons

Grand Theft Auto 5 (P)(S)

Tomb Raider
Best PlayStation Game
Grand Theft Auto 5

Rayman Legends

The Last of Us(P)(S)

Tomb Raider
Best Nintendo Game
Pikmin 3

Rayman Legends

Super Mario 3D World(P)(S)

The Wonderful 101
Best PC Game
Battlefield 4 (P)(S)

Gone Home

Papers, Please

The Stanley Parable
Best Handheld Game
Animal Crossing: New Leaf(P)

Pokemon X/Y(S)

Tearaway

The Legend of Zelda: A Link Between Worlds
Best Casual Game
Animal Crossing: New Leaf(P)

Disney Infinity(S)

Plants vs. Zombies 2: It's About Time

Skylanders Swap Force
Best Voice Actor
Troy Baker as Joel in The Last of Us

Troy Baker as Booker DeWitt in BioShock Infinite

Steven Ogg as Trevor Philips in Grand Theft Auto 5(S)

Willem Dafoe as Nathan Dawkins in Beyond: Two Souls(P)
Best Voice Actress
Ashely Johnson as Ellie in The Last of Us(S)

Courtnee Draper as Elizabeth in BioShock Infinite

Camilla Luddington as Lara Croft in Tomb Raider

Ellen Page as Jodie Holmes in Beyond: Two Souls(P)
Best Soundtrack
BioShock Infinite

Grand Theft Auto 5(P)(S)

Ni no Kuni: Wrath of the White Witch

The Last of Us
Best Song in a Game
"ADHD" by Kendrick Lamar (Grand Theft Auto 5)

"Sleepwalking" by The Chain Gang of 1974 (Grand Theft Auto 5)

"Survival" by Eminem (Call of Duty: Ghosts)(P)

"Will the Circle be Unbroken" by Courtnee Draper & Troy Baker (BioShock Infinite)(S)
Most Anticipated Game