News
Spider-Man PS4 Update Will Include New Game Plus Mode
Insomniac has confirmed that Spider-Man PS4 is getting a New Game Plus Mode.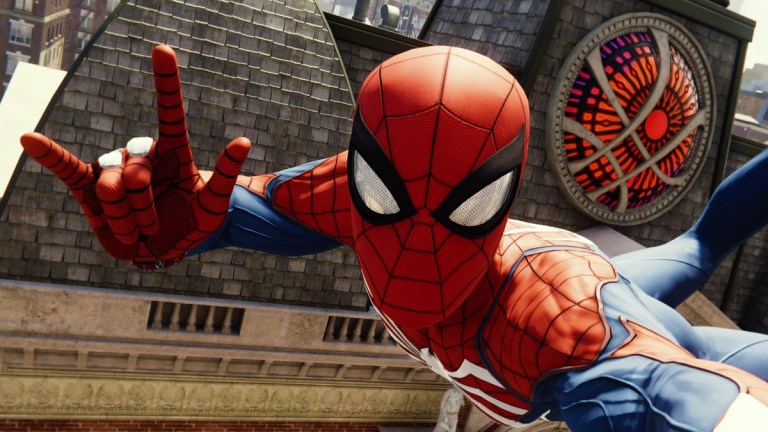 Insomniac's Spider-Man is getting a New Game+ mode.
In response to a fan's question on Twitter regarding the possibility of Spider-Man receiving a New Game+ mode, Insomniac confirmed that Spider-Man will eventually feature a New Game+ mode and that they are "working on it now and polishing it up."  It's a rather odd way to confirm the addition of a potentially major piece of content, and it's a reveal that leaves us with more questions than answers.
Topping that list of questions is "When is this new mode coming out?" The game's current DLC schedule suggests content releases until the end of the year, but we don't suspect that you'll have to wait until 2019 to play Spider-Man's New Game+. Instead, we imagine that you'll be able to play it around the time that the game's first major piece of DLC releases in October (although that hasn't been confirmed). 
Of course, that just leads us to wonder what Spider-Man's New Game+ mode will consist of. Generally speaking, such modes allow you to replay a game while keeping all of the character progress you've made in your previous playthrough. The trade-off to this arrangement typically involves an increased difficulty level as well as the addition of in-game objectives, items, enemies, and moments not featured in the base game. 
Our dream scenario would be for Spider-Man's New Game+ mode to serve as a kind of "What If?" take on the base game. Neversoft's classic Spider-Man game (which we raved about in this retrospective) utilized such a concept by adding cameo appearances and slight story changes that weren't present in the original campaign. We'd love to see Insmoniac do something similar in order to show off their clear love of the Marvel universe. 
Unfortunately, it seems we'll have to wait a little longer for the full official reveal of this new mode.
Matthew Byrd is a staff writer for Den of Geek. He spends most of his days trying to pitch deep-dive analytical pieces about Killer Klowns From Outer Space to an increasingly perturbed series of editors. You can read more of his work here or find him on Twitter at @SilverTuna014.