News
Spider-Man PS4: Release Date, Trailers, Review, and News
Everything we know about Marvel's Spider-Man, including latest news, release date, trailers, story, and much more!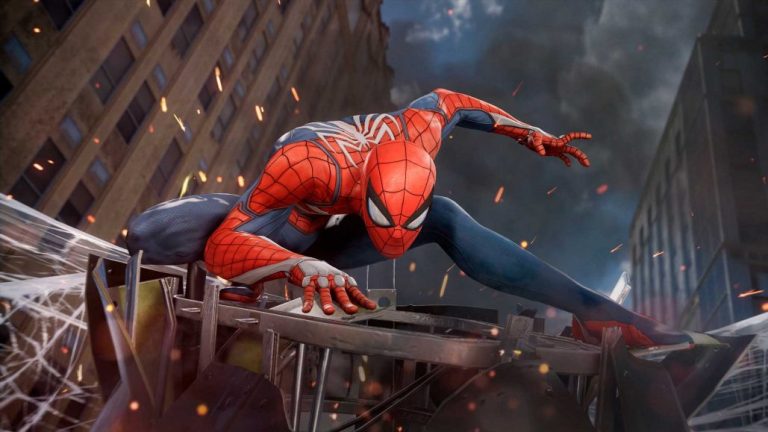 Insomniac's take on Spider-Man isn't just one of the PS4's biggest upcoming exclusive, it's one of the biggest titles in Marvel's new approach to game releases. Spider-Man will not be directly associated with the MCU or a particular film, but will instead tell a unique story of the studio's design. 
Spider-Man will focus on young Peter Parker's battles against a still unconfirmed roster of classic comic book villains. As this game seems to take place relatively early into his superhero career, Parker will need to learn how to balance being the hero that NYC needs with the daily pressures of young adult life. 
From what we've seen of Spider-Man thus far, we're expecting a high-octane superhero experience that doesn't skimp on the cinematic but also gives us the freedom we need to truly feel like we are Spider-Man. Call it a fantasy, but Insomniac looks to deliver on the seemingly impossible by gifting the world with a Spider-Man game that captures every aspect of this incredible character. 
Here's everything we know about Spider-Man:
Spider-Man PS4 Review
Our Spider-Man review is live! You can read it right here.
Read and download the Den of Geek NYCC 2018 Special Edition Magazine right here!
Spider-Man PS4 Release Date
Spider-Man will be out on September 7, 2018. The game is coming exclusively to the PlayStation 4.
Spider-Man DLC
Spider-Man PS4's DLC will include three new suits that you can check out below: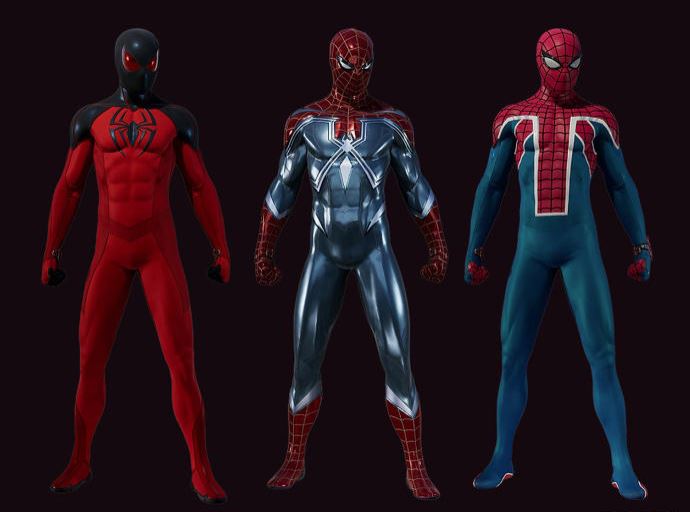 On the left, we have the suit from Scarlet Spider II. Next to that, we have a Gabriele Dell'Otto design, the Resilient Suit. Finally, there's the Spider-UK suit from Spider-Verse. It seems that these suits will be featured in the upcoming Heist DLC, so you should probably expect to see more suits in future DLC releases. 
For more information on that DLC, be sure to check out our full breakdown of Spider-Man's post-release content. 
Spider-Man PS4 Trailer
Marvel's Spider-Man has had a great run of trailers thus far. The latest one is narrated by J. Jonah Jameson, who gets a pretty suspicious "anonymous caller" into his radio show:
Here's another trailer narrated by Jameson:
And here's another trailer:
This story trailer from SDCC 2018 gives us a much better idea of what Spider-Man's arching narrative will cover. While it stops short of spoiling the adventure, it does confirm that Spider-Man is dealing with a city under siege by supervillains and citizens of the city who believe he is doing more harm than good. 
Spider-Man's E3 2018 gameplay trailer sheds a little light on the game's full roster of villains. It ends with a tease of one Spider-Man foe that Insomniac isn't ready to show yet. 
Here are all the other trailers released thus far:
Matthew Byrd is a staff writer for Den of Geek. He spends most of his days trying to pitch deep-dive analytical pieces about Killer Klowns From Outer Space to an increasingly perturbed series of editors. You can read more of his work here or find him on Twitter at @SilverTuna014. 
John Saavedra is Games Editor at Den of Geek. Read more of his work here. Follow him on Twitter @johnsjr9.