News
Spider-Man PS4 Becomes PlayStation's Fastest Selling Game
Spider-Man adds yet another accomplishment to its nearly universal acclaim.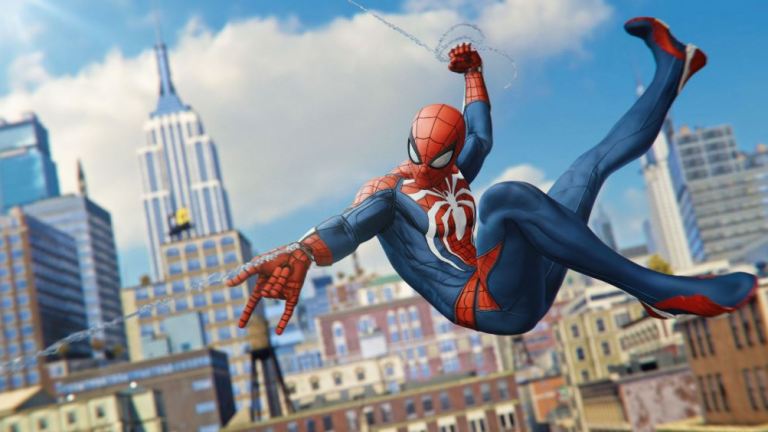 Spider-Man has surpassed God of War to become the fastest selling first-party PlayStation game ever. 
Sony has revealed that Spider-Man sold an astonishing 3.3 million copies within just three days of its release. That's better than the 3.1 million copies that God of War sold in that same time frame, which was better than the 2.7 million copies that Uncharted 4 sold during its first week of availability. 
USA Today estimates that Spider-Man for PS4 made about $198 million off those initial 3.3 million copies. What's important to keep in mind is that that estimate is based on the assumption that everybody bought the $59.99 copy of the game (which isn't true). In any case, that low-ball estimation surpasses the $117 million opening weekend that Spider-Man Homecoming enjoyed. 
Speaking to USA Today, Stephen Turvey, PlayStation global senior vice president of sales and head of North America business operations, stated that the company had set their expectations for the game at the highest level and that the title "met and exceeded all expectations." He also stated that Insomniac Games brought "Spider-Man back to gaming in a way that you want to experience it." 
There are a few things to unpack from these numbers. First off, Sony's ability to turn exclusives into true system sellers is starting to reach Nintendo levels of impressiveness and sustainability. It appears that we might be moving past the age of gimmicks and raw console power and into a time where the market is dictating that whoever has the best games shall win the console war. 
The other thing to note is that Spider-Man's success will almost assuredly inspire Marvel to start giving some of their other properties to big name studios in order to replicate the success of Insomniac's title. That can only mean good things for gamers and Marvel fans. 
Matthew Byrd is a staff writer for Den of Geek. He spends most of his days trying to pitch deep-dive analytical pieces about Killer Klowns From Outer Space to an increasingly perturbed series of editors. You can read more of his work here or find him on Twitter at @SilverTuna014.