News
Spider-Man PS4 Director Reflects on "Negative Side" of Fan Scrutiny
Bryan Intihar, creative director on Marvel's Spider-Man, looks back on the highs and lows of a very public development process.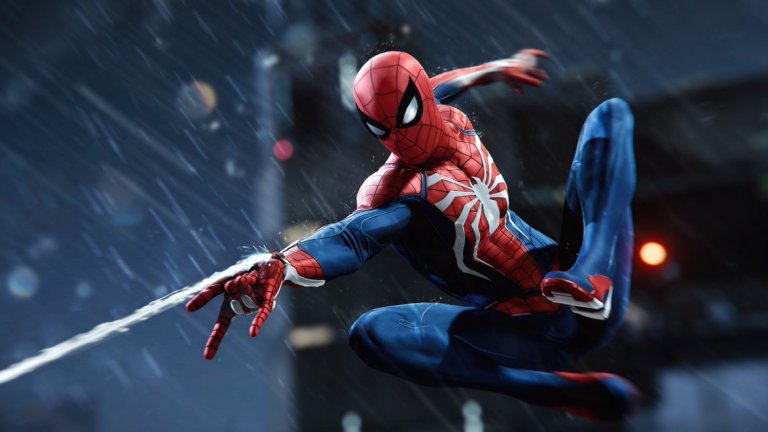 Marvel's Spider-Man was one of the biggest games of last year, but during development, it came under an intense amount of scrutiny from fans (many of whom were hoping for an epic new experience that could live up the classics like the PS2's Spider-Man 2 game). Now, with the game finished and released, creative director Bryan Intihar has had a chance to reflect on the pros and cons of making a game surrounded by so much public interest.
In an insightful interview with GamesIndustry.biz, Intihar made it clear that he prefers to focus on the positives that can come from developing such a highly anticipated title in the public eye: he recalls the joyous moment that Sony's big boss first played the game, for example, and the supportive coverage that came from fan groups like the self-named Spidey Squad (which ultimately got a nod in the game itself).
When it came to the lows, though, Intihar is a bit less keen to get into specifics. "It was just the normal stuff," he explained. "This isn't clicking in the game. Some people didn't like the story at certain points. People freaking out about puddles three weeks before the game ships. Those are just normal bumps in the road."
Intihar is also aware that, "When you work on something as high profile with such a well-known character, there's always the question of, 'Is it really going to live up to the hype? Is it going to live up to expectations?' And there's that fear that oh my god, maybe it's not going to be as good. So I think it's more that you have to be careful anytime anything comes out, because people are so scared it's not going to live up to [expectations]."
Further Reading: How Steve Ditko Influenced Spider-Man PS4
The team at Insomniac knew that fans would be "dissecting literally every single [frame]" of new footage in the build-up to Spider-Man's release, and Intihar does note that some of that fan feedback was very useful for developers. For instance, during one demo, players noted that web-slinging felt a bit slow, so the developers went back in and sharpened it up afterward.
But Intihar also said that it's not always easy being under such scrutiny: "There's the negative side of people focusing on things they want to see, problems or issues. At the same time, sometimes they bring light to things we can improve, and [the web-slinging] was a good example… I worry sometimes when things start to pick up and that becomes the story, rather than the cool new thing, when the criticism dominates the story."
Indeed, you did have to feel for the team at Insomniac at points: there was an outpouring of puddle-size analysis prior to release, when some onlookers believed there had been a visual downgrade between trailers; and after the launch, Insomniac was swarmed with messages (ranging from the polite to the horrible) from fans that wanted a Sam Raimi-inspired suit to be added to the game.
Throughout it all, though, Insomniac retained a classy public air. The studio ended up delivering a very successful game that won a lot of people's hearts, and it even chucked in the Raimi suit to please those vocal gamers. It's hard not to be impressed by these achievements, and we look forward to seeing what Intihar and his team do next.