News
Spider-Man PS4: Marvel Tried to Cut The Game's Biggest Twist
Insomniac had to convince Marvel to let them keep one of Spider-Man's biggest plot points.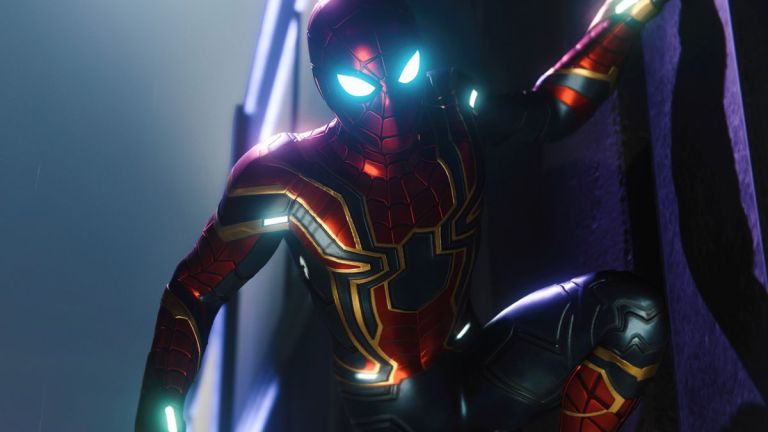 It turns out that Marvel tried to stop one of Spider-Man's PS4's biggest plot points while the game was still in development. In other words, don't read ahead if you haven't had the chance to experience Insomniac's Spider-Man and still wish to do so. 
Now that we got that out of the way, Yuri Lowenthal (who voices Spider-Man in the PS4 game) recently appeared on the GameZone podcast and spoke about Marvel's influence on the development of the hit title. While it sounds like the Insomniac/Marvel relationship was mostly smooth, the two sides did hit a bit of a snag when Marvel found out that Insomniac intended to kill Aunt May. 
"We [recorded the scene] and it felt like it worked and then, I believe I can say this, Marvel came back and said, 'You guys can't kill Aunt May … we can't have that'," said Lowenthal. "We were like, 'Too bad because we felt that it was great, but we understand. It's your property and you gotta have control over it.' We kept doing the game and Insomniac would send stuff back to Marvel for approval and Marvel, months later, came back with, 'You know what? You guys have earned it. You can kill Aunt May.'"
While Insomniac's writers and developers were certainly happy that Marvel changed their mind, Lowenthal says that Nancy Linari (who voiced Aunt May in the game) was less enthusiastic about the entire idea as she hoped to be able to play the character in future installments. However, Lowenthal does mention that there's always the possibility she could appear in flashbacks or something similar. 
Actually, Lowenthal admits that he was also a little nervous about the scene's inclusion simply because he didn't know if he could pull off such a tough moment. 
"I was nervous going into that scene when we were gonna [record] it. Like is [the emotion] gonna be there?" said Lowenthal. "That happens to me sometimes … Having Nancy Linari, who played Aunt May … there right with me helped … Having what felt like a safe set where everybody's being respectful and really quite and everybody was doing their best to minimize anything that would get in between the actors and a good performance."
Matthew Byrd is a staff writer for Den of Geek. He spends most of his days trying to pitch deep-dive analytical pieces about Killer Klowns From Outer Space to an increasingly perturbed series of editors. You can read more of his work here or find him on Twitter at @SilverTuna014.