News
Spider-Man PS4: Fantastic Four DLC Revealed
A cryptic tweet tells us that something "fantastic" is heading to Spider-Man PS4. Activate speculation mode...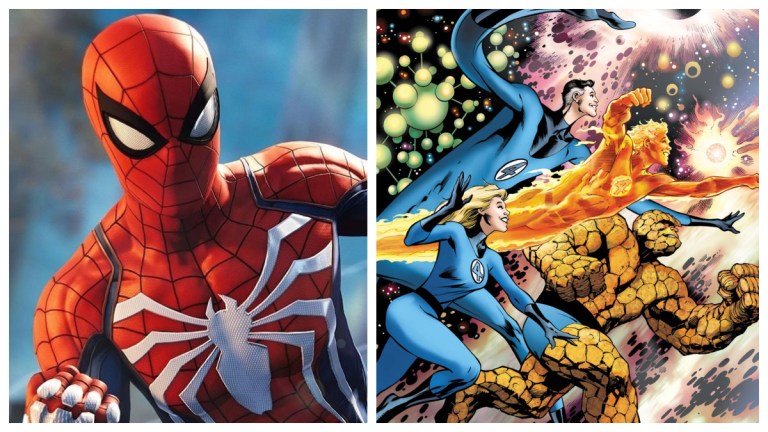 This article comes from Den of Geek UK.
Marvel's Spider-Man is the gift that keeps on giving. Fans of Insomniac's wall-crawling adventure title have already received the three DLC chapters that the developers initially promised, but the treats didn't stop there: an unexpected Christmas gift saw the much-requested "Raimi Suit" added to the game towards the end of last year, and now Insomniac is teasing something else.
Marvel Games is in the midst of a #FantasticFourWeek on Twitter, with official tweets already confirming that new content pertaining to Marvel's first family will soon be added to Marvel: Future Fight, Marvel Puzzle Quest, and Marvel Contest of Champions. But for fan's of Insomniac's Spider-Man game, it's this intriguing tweet that will undoubtedly cause the most excitement…
Something "fantastic" is coming to the game in a future update. Marvel Games didn't confirm what exactly is coming to the game, leaving the DLC open to tons of speculation. So let's start the guessing game, shall we?
Could the Fantastic Four's famous HQ, the Baxter Building, be added to the game's detailed rendering of New York, perhaps? It was notable by its absence when Marvel's Spider-Man first launched, and this iconic Marvel landmark would surely grab a few real-life headlines if it did pop up in the game.
Or maybe this Fantastic Four content could be, like the Raimi Suit addition in late 2018, the arrival a surprise new suit? Peter Parker has donned Fantastic Four threads numerous times in the comics, and one particular suit has a history with Spidey's video game adventures…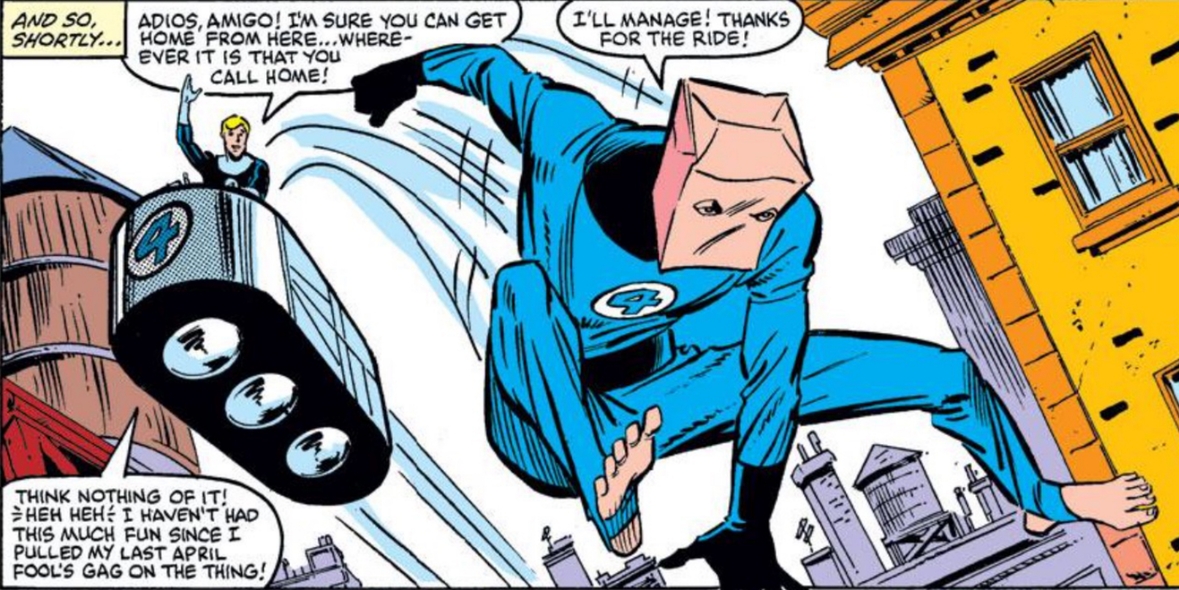 This, if you're not familiar, is a costume that's known among fans as the Amazing Bag-Man suit. Pete first wore it in the comics in 1984, donning this makeshift ensemble as a last-minute option after ditching the symbiote-based black suit in the Baxter Building.
Further Reading: Spider-Man PS4's New Spidey Suit Explained
The costume became something of a favorite with video game developers, going on to appear as an unlockable outfit in the PS1 titles Spider-Man and Spider-Man 2: Enter Electro, as well as the PS3-era games, Shattered Dimensions and Edge of Time. If Insomniac were to add this suit to Marvel's Spider-Man, they'd be sure to please fans and grab some column inches, both of which will keep the game in people's memories and prompt them to load it up again.
As it stands, though, the "Fantastic" addition to Spider-Man is yet to be properly revealed. As we find out what it is, we'll be sure to update this article. What are you hoping for?