News
Spider-Man Game: Classic Spidey Suit Confirmed
Spider-Man's traditional suit will be featured as an optional costume.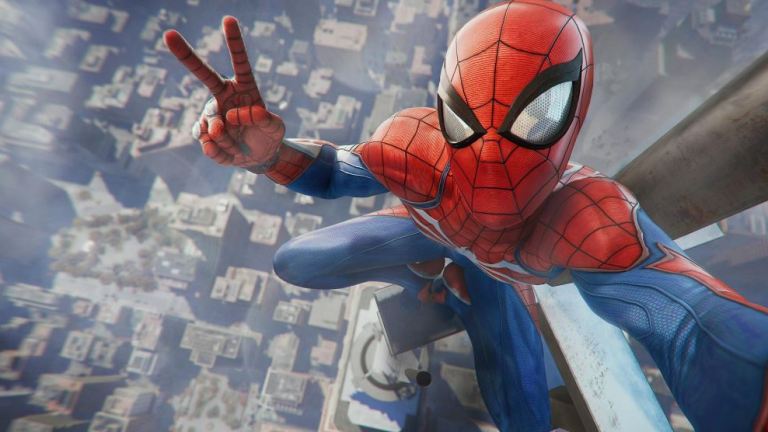 Spider-Man's classic suit will be included in Insomniac's Spider-Man game. While the appearance of the game's classic suit has been hinted at in the past via brief appearances in gameplay trailers, this is the first time that the suit has been confirmed by Insomniac.
You can get a better look at the classic Spidey suit in the tweet below:
While you might think that the appearance of Spider-Man's traditional outfit isn't that big of a deal, there were plenty of reasons to doubt that Insomniac would include it in the game. We spoke with Insomniac art director Jacinda Chew at the Sony Holiday Showcase in NYC this week, and he indicated that the team actually debated whether or not to include something that tied the game so closely to the established Spider-Man universe. 
"We never really considered having the game star the classic Spider-Man suit because we knew we were going to create a game that was basically standalone," said Chew. "It wasn't going to be related to a movie. It wasn't related to the comics. It was going to be something that was in the Spider-Man universe and it's our very own Spider-Man. So we wanted to create a suit that was ours alone, and that's why we see such a unique suit."
However, it seems that Insomniac relented a bit and decided to add a version of Steve Ditko's classic Spider-Man's suit. Indeed, Chew had quite a few words of praise to share about Ditko's design.
"I like Ditko's work because it's very simple and it's really graphic and it's pretty clean," said Chew. "Because if you think about some of the costumes that came out later, they're a lot more complicated, a lot more detailed. We want to keep something that is very iconic and that's what I feel like Ditko's suit is."
SDCC also brought us the reveal of Spider-Man's "Spider-Punk" suit, confirmation of the "Iron Spider" suit from Infinity War that was previously revealed, and a fresh look at his "Velocity Suit," which is best described as something that Spider-Man would wear if he decided to participate in a Tron light cycle race. 
Here's a look at those suits from the Marvel Games panel at SDCC: 
Read the Den of Geek SDCC 2018 Special Edition Magazine Here!