News
Spider-Man 4: New Screenshots From Canceled Game Adaptation
The canceled video game adaptation of Sam Raimi's Spider-Man 4 has been leaked by an artist.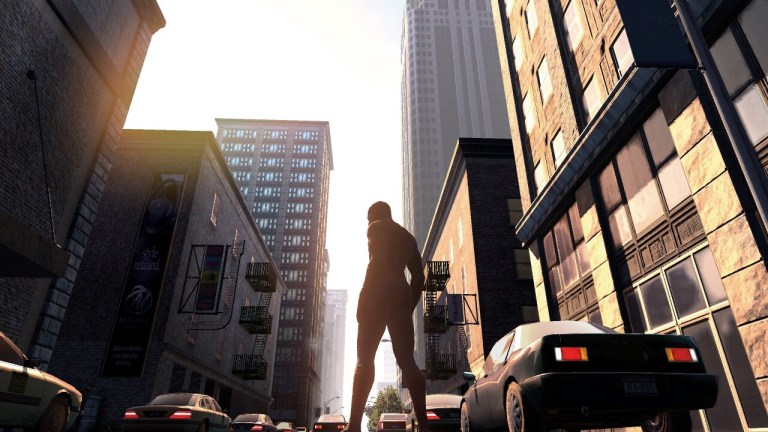 An environmental artist named Wayne Dalton recently shared a handful of screenshots from Spider-Man 4: the video game adaptation of the canceled Sam Raimi film sequel of the same name. 
The game in question was supposedly being developed by Radical Entertainment (developers of The Simpsons: Hit & Run and the Prototype series). Dalton says that there's no footage of the game (at least none that he has access to) but that the plan was for the game to feature an advanced navigation system bolstered by improved web physics. It's also visually impressive in general (at least based on the screenshots that Dalton shared). 
What happened to the game is actually a two-part story. The first part deals with the film that the game was supposed to be based on. Sam Raimi's Spider-Man 4 was set to go into production around 2008 and be released around 2011. It makes sense that this game would have followed a similar release schedule, but that hasn't been confirmed at this time. 
In any case, Sam Raimi's Spider-Man 4 was eventually canceled by Sony. Reports suggest that the cancellation can be traced back to disputes between Raimi and Sony regarding certain creative decisions as well as Raimi's frustration with himself over the process of trying to get the script just right. 
As for the video game adaptation of Spider-Man 4, Radical Entertainment eventually rolled most of the work they did on the game into the development of Prototype 2. While that game wasn't especially well-received, much of the praise it did garner was focused on its open-world design and physics which were presumably enhanced by the work done on Spider-Man 4. Of course, Insomniac later made their own mark on the series by creating what some consider to be the definitive Spider-Man game. 
Interestingly, Marvel recently sent out a cryptic tweet that appears to be a logo for Spider-Man 4. While it's highly unlikely that it's related to this game (many think it's a comic book tie-in), it's fascinating to think that we're getting so much more information on Spider-Man 4 in such a short amount of time. 
Matthew Byrd is a staff writer for Den of Geek. He spends most of his days trying to pitch deep-dive analytical pieces about Killer Klowns From Outer Space to an increasingly perturbed series of editors. You can read more of his work here or find him on Twitter at @SilverTuna014.