News
Spellbreak: Magical Battle Royale Game Coming to PS4
Spellbreak is coming to PS4 in 2020. Will you be diving into this magic-stuffed battleground?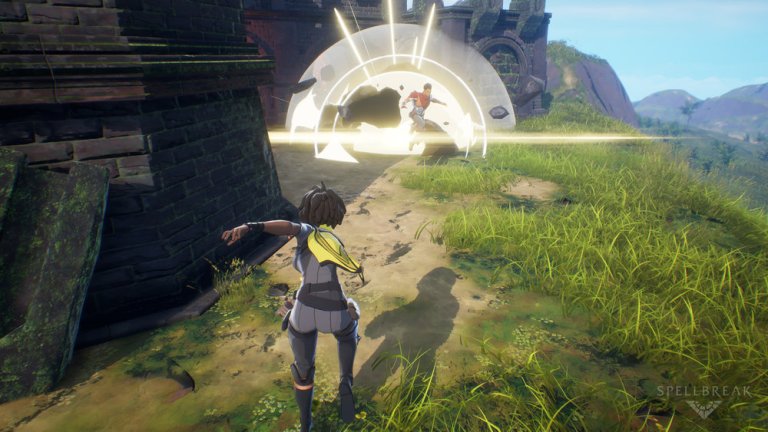 Another game has entered the battle royale market, with the developers from Proletariat working away on a project entitled Spellbreak, which is already available in alpha state on the Epic Games Store. As Sony announced during its State of Play live stream in Dec. 2019, the game will have a closed beta period on PS4 in the spring of 2020.
"Spellbreak is an epic fantasy action spellcasting game where players choose a class, weave spectacular spell combinations and fight other players to become an all-powerful battlemage," an official description tells us. This description also explains that the game "features a deep item and class system that allows players to dominate the Hollow Lands as a solo competitor or play with friends in a non-stop quest for survival."
Here's the action-packed trailer which came with the announcement of the upcoming closed beta…
It looks like players will be hurling spells at each other in a visually interesting world, with Spellbreak positioning itself as a more fantastical option in the crowded battle royale market. If shooter games aren't your cup of tea, then perhaps this game will appeal to you more than Fortnite, PUBG, Apex Legends, and the rest of the gun-toting battle royale options.
It's worth noting that, although this upcoming closed beta is taking place on the PS4, the developers intend to reach other platforms at a later date. It has already been confirmed that a full PC release is in the works, and we wouldn't be surprised to hear about Xbox One and Nintendo Switch releases at some point down the road.
We don't yet know the exact dates of the Spellbreak closed beta on PS4, but we'll be sure to let you know as and when they're announced. If you want to take part in this beta, you'll need to head over to the Spellbreak website and sign up for a "Founder Pack."