News
Sony Sets New Bar, Fuels the Rise of Gamescom
Sony had quite an exciting conference at Gamescom, setting a new bar for what a Gamescom conference should be like...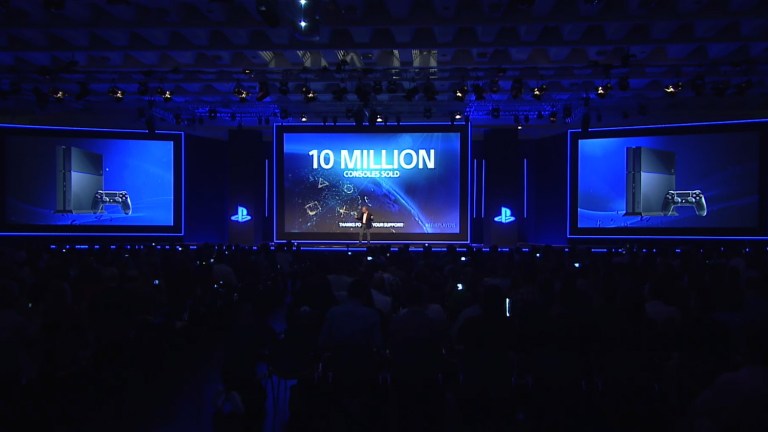 I have to be honest–I wasn't expecting much in the line of new game announcements to come out of Gamescom 2014. Usually, Gamescom is more of a "show you what we've already announced" conference, with Microsoft and Sony both usually not dropping any major news bombs. But, today, Sony changed all that, and raised the bar for future Gamescom conferences.
But just to be clear, I'm referring to the content contained within the conference, not the actual presenters themselves because, let's be honest, the presenters weren't exactly world class public speakers. You can view EVERYTHING that Sony revealed here.
Gamescom isn't even close in popularity to that of E3 or even PAX here in the United States. While a good percentage of gamers pay attention to the news feeds throughout the week, they're only half expecting to see any big news come out of the conference. Sony changed that today, and completely blew Microsoft out of the water with their press conference, which was filled with game reveals and news announcements relating to the PS4. I'm not going to list all of the games Sony announced, but I will briefly mention the three that I'm most excited about: Rime,The Tomorrow Childrenand Wild.These are more or less indie games–although they're now backed by Sony, so how "indie" are they, really? Regardless, all three games look absolutely stunning, both visually and ideologically.
The Tomorrow Childrenlooks like nothing I've ever played before, with great art direction, story and creativity. I have no idea what I'm going to be doing in it–building, killing godzilla-like monsters, creating an army–but I do know that it looks fantastic.
Rimelooks like it could be the PlayStation's new franchise IP, and follows the story of a boy who must use his wits and ingenuinity to survive (don't we all?) in an effort to escape from a mysterious island. The trailer was wonderfully done.
And then there's Wild,the game reveal that Sony chose to end its conference with. Wildis an online survival adventure game set 10,000 years ago, when "nature and humanity were one." It appears to be quite an ambitious title, and the art design is incredible.
But those three games aside, Sony also announced exclusives relating to Destiny,an Until Dawnreboot, Hellblade, P.T., The Vanishing of Ethan Carter, Hollowpoint,and our first look at Bloodbornegameplay. Seriously–it was game, after game, after game, after game. Then some news, and then some more games.
Completely blown away.
It also helped that Sony began their press conference with a 10 million user bomb, saying that the PS4 has shipped 10 million units to consumers to date. Yes–that got our attention, Sony. Meanwhile, Microsoft completely dropped the ball this year with their conference. And, who could blame them? Like I stated above, Gamescom isn't usually this big. Microsoft was reserved, and made the typical minor announcements such as three new console bundles, some Call of Duty: Advanced Warfareexclusive DLC stuff, some Halostuff, whatever the hell ScreamRideis supposed to be and an exclusive Tomb Raider, Rise of the Tomb Raider (although, let's be honest here, it's likely a timed exclusive anyway). Microsoft did nothing to blow me away. The way Microsoft's Gamescom conference went is typical of other conferences in the past, but, again, Sony's conference had way more of the juicy stuff!
Not only did Sony announce some new games, but they also announced Share Play, which appeared to generate the most buzz in the audience and on Twitter. Basically, Share Play allows a PSN user to invite his/her PSN friend to any game they're playing, except the player doesn't have to own the game, nor do they have to download the game. Details and a release date are scarce, although we do know it'll be a part of the PS4 2.0 System Software.
And no, this isn't me being a Sony fanboy–in fact, I'd align myself closer with being a fan of Microsoft than I would being a fan of Sony. I own both the Xbox One and PS4, though. But strictly from an objective point of view, Sony's Gamescom 2014 conference is the best we've seen to date, and what Sony did this afternoon was create a new quintessential press conference, which will certainly get more people to pay closer attention to Gamescom next year.
Like us on Facebook and follow us on Twitter for all news updates related to the world of geek. And Google+, if that's your thing!