News
Sony Publishing Game For Nintendo Switch
With our powers combined...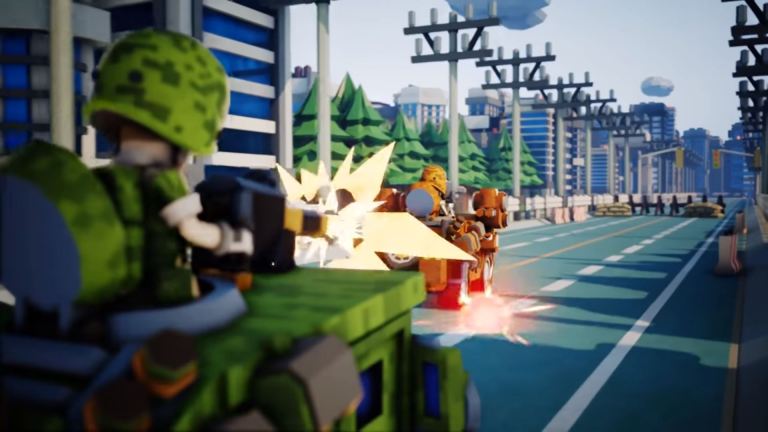 Tiny Metal – an indie tactical strategy game published by Unties – is set to release on PS4, PS4 VR, PC, and Nintendo Switch before the end of 2017. 
Here's the twist: Unties is a recently formed publishing subsidiary of Sony Music Entertainment. 
The thought of Sony publishing a game – through back channels or directly for a Nintendo device has to be one of the strangest announcements of the year. Then again, it's worth noting that Microsoft and Nintendo have teamed up recently in order to ensure that Nintendo Switch Minecraft players will be able to access Halo skins for the game that were previously exclusive to Microsoft platforms. 
This announcement certainly casts a new light on the press release that accompanied the formation of Unties. As translated by Gematsu, it reads, "The name 'Unties' comes from the thought 'to unleash the excellent talents of unique game creators all over the world' and 'setting creators free from the various shackles of game publishing, named from the intention of realising publishing that is freedom of production without restraints'."
While that certainly seems to hint that Unties may not be limited to publishing games for Sony platforms, none of the other games in Unties growing lineup are confirmed to appear for the Nintendo Switch. 
As for the game itself, Tiny Metal is a somewhat interesting looking strategy game that seemingly takes cues from the Advance Wars series. We'll certainly never begrudge a developer for dipping into that creative well. That's especially true when the game will ultimately be available for a portable platform like the Nintendo Switch.

Read the latest Den of Geek Special Edition Magazine right here!