News
Sony Adds New Curator System to PlayStation Network
The Creators allows you to view the recommendations of developers, executives, and other game industry members.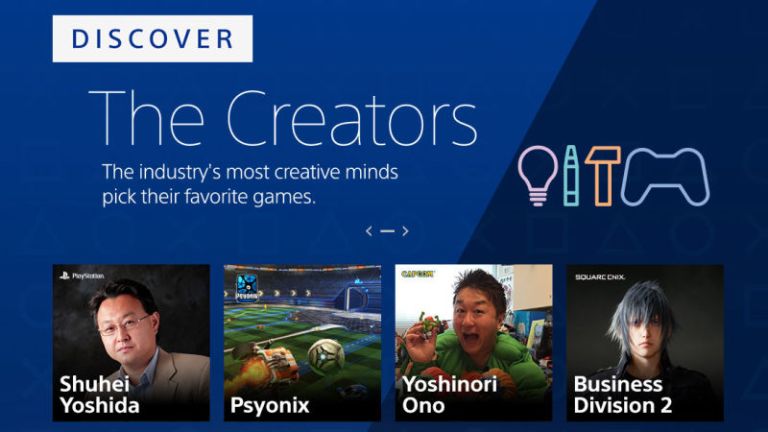 Sony has debuted a new curator system for PlayStation Network which allows gamers everywhere to view the recommendations of some of the industry's great creative minds. 
This new program, dubbed The Creators, is now available for PlayStation Network users in select regions. If you are not in one of the currently available regions, you can still view the content of this latest update via the PlayStation website. 
In many ways, The Creators echoes Steam's curator system. Both are built around the idea of finding new games based on the recommendations of others and both allow you to purchase said games directly from the recommendation pages. 
The big difference here is who Sony approached for recommendations. Whereas the Steam curator system primarily relies on the recommendations of online content creators, Sony's system features such notable industry names as President of Sony Worldwide Studios Shuhei Yoshida, developer Psyonix, and the team at Supergiant Games. 
Why the switch from content creators to industry figures? Well, no official reason is given, but it's possible that Sony hopes this move will add an element of legitimacy to the recommendation process. One of the common complaints about Steam's system is that it is easy for gamers to troll other users or for studios to create dubious accounts in order to promote their own titles. As for content creators, they aren't exactly known for regularly updating their curations. 
While there are certainly instances of developers recommending their own games via The Creators program, there are some real gems tossed into the mix of obvious recommendations. With any luck, Sony will continue to expand the reach of this system and find a way to encourage more creators to share some of their favorite titles. As it stands, this is a decent place to check when you're looking for a new PlayStation game.